Fashion in India is an evergreen concept with its new eye-catching trends and new arrivals. Fashion is India is not limited to a certain age or gender. It has no boundaries or bar for age. Fashion has become a delight to the eyes. There are many faces of fashion for all occasions and festivals. There are a variety of fashion outfits like kurits, ethnic sarees, plazo suits, shararas, gararas, festive wear, party wear, sarees etc. Among the wide variety of clothing and jewellery that fashion provides, here are 5 pro fashion tips that will definitely come in handy when you need it the most.
Colour combo
The first and foremost thing to have in mind when you are selecting clothing and jewellery is the colour combination it provides. Many of the clothing or jewelleries have a lot of colors on them which hide the beauty of the product. All the colour hues just make the clothing or jewellery too much for the eyes. To avoid this, make sure that your choice has not more than 2-3 color hues. Also go for pastel or ice cream colors like peach, mango, sky blue, baby pink, purple etc as they are pleasant color and garner everyone's attention.
Fabric care
If you are buying heavy bridal wear, party wear or traditional silk sarees, then there are certain steps you need to take to retain the texture and color of the fabric. Fabric care should be taken for delicate fabric clothing as they are expensive. Fabrics like mul cotton and ikkath need to be dry washed first. They should be immersed in starch and should be dried later on. They should be washed like ordinary clothes as these clothes tend to color bleed. These types of clothes should be soaked separately and should not be mixed with other clothes especially whites as they leave color patches on other clothes. Other fabrics like silk sarees need to be given for dry wash and should be worn occasionally as regular use of them will lead to loosening of the weaves.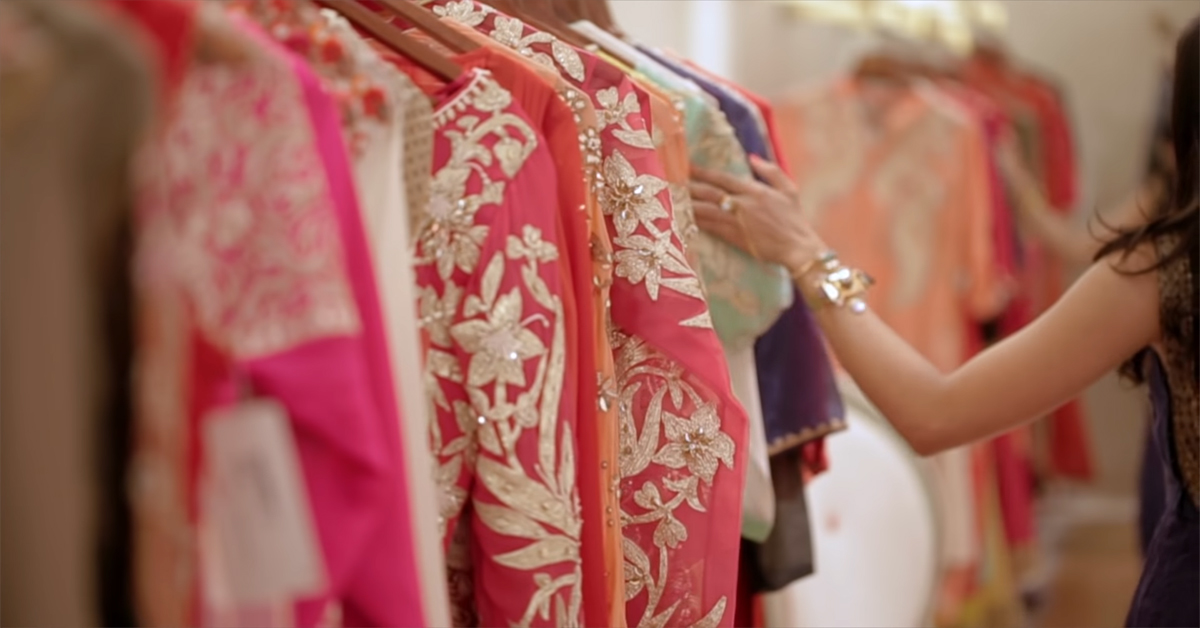 Go with the trend
The current trend in fashion has excellent collections of clothing as well as jewellery. One might get confused of what to wear and when to wear. Added to this is the question of what type of jewellery to wear that highlights your choice of clothing. There are many apps and websites like Flipkart, Amazon, Myntra etc which offer you a wide variety of choices. Apart from that they also offer you suggestions based upon your choice.
Mix and match
For people who love to experiment with fashion mix and match is the prefect choice. You can literally mix and match any of your clothes and jewellery and create your own funky and trendy combo. You can create your mix and match with clothing alone and can still emerge out with a new combo. This is the current trend among many youngsters who love to flaunt their own style.
Handle it with grace
Any thing that you wear will start to look lovely on you only if you have confidence. Beauty is skin deep and it is reflected internally. The same way your style and grace need to come from inside. It is only when you embrace your inner self and develop self confidence that style emerges out from you. Fashion and style are not only external but also an integral part of you. Never underestimate the power of your appearance and always go with your intuition. Fashion is not only meant for certain people. It is for everyone who dares to step out of their comfort zone!