Say it or not, earrings are something that give structure to your face and completely alter how your face looks. There are a lot of styles in the market to choose from. The beauty about earrings is that you can get them for as simple as 30 rupees in your local market and the price may go up to a lakh or more when you are getting them done in gold. These days it is a trend to get two pricings done. This will add more structure to your face than a pair of single piercings.
Proper earrings with proper outfit will make you look like a million bucks. There are so many styles for us Indian girls to choose from and we all can admit that sometimes we fall into a loophole of confusion. There are different metals to choose from and hence they will transform the entire look. Everybody has a different taste and hence we must understand what we wear usually and how we can add the correct amount of bling to balance the outfit. When going for elaborate neckpieces go for something minimal on the ears and vice versa.
1. Studs are always there for your rescue
One thing you must remember is that though they might be simple they are one of the most powerful pieces that you can own. When you are confused what to pair you outfit with, a pair of studs will always come handy. They can be worn for everyday purpose because they are light in weight. The best option to add the right amount of bling using your studs is by picking up white stone ones. They are surely going to help you a lot.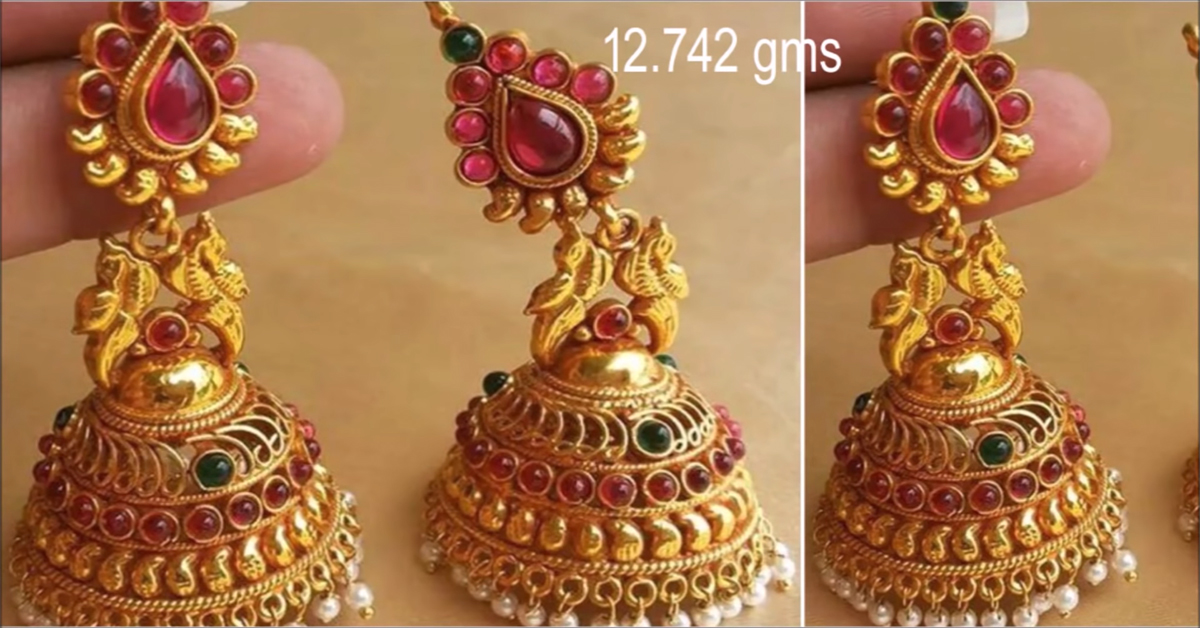 2. Jhumkas for ethnic wear
If you are planning to look more traditional in your attire then these will always help you. There are lot of lengths and sizes that are available in jhumkas that you can try out for yourself. Everyone has different face shape therefore it'll take a lot of tries to pick out a good pair. You can pair it with your kurtis, with your sarees to give you that perfect ethnic look.
3. Long earrings are there to help you to add bling to your dresses
If you are looking for something out of the box then you must try out the long earrings. These earrings almost look good on every dress you can think of. Therefore it is essential for any Indian woman to have them. Try going with something that reaches the neck below your jaw.
4. Hoops to change it up
If you are bored of the daily wear, then try out hoops. Hoops come in different sizes and hence you can play around with them. They give you that retro vibe that you need sometimes. Hoops are a fun element that you can add. They look good on young women as they try to lift the face up.
5. Threaded earrings
If you are active on instagram, then you can see that earrings made out of thread and fabrics are in trend right now. They give you that boho chic look if you are going for that vibe. You can pair it up with your regular kurti to achieve a fun look.
6. Black metal earrings
Black metal has been trending a lot since few years. They can change the entire outfit without doing a lot of work. They are cheap and you can get them at your local market. This is budget friendly option and you can change them as many times as you want.