Sneaker trends may come and go but vans are definitely something you can rely on vans for like forever. These are in trend for ages now and there are a hundred thousand people who have a major crush on these pieces of shoes. Nothing beats the comfort of shoes and when it comes to vans these are extremely stylish and look absolutely stunning with every kind of outfit you wear without putting a lot of effort. The super trendy and stylish vans come in almost all colors fro black to pink and there are metallic colors as well.
For people who are not a fan of solid colors can opt for a printed sneaker, camouflage to different variety of prints, the best thing about vans are that anybody can wear it a male and a female this makes your life a lot simpler. Vans are a staple for every man's wardrobe and are very versatile and can be worn in countless ways, so doesn't matter what your style is there is one for each of your mood. Like us if you are also a vans lover and are finding ways to know how to style vans sneakers then don't go anywhere we bring you 6 of ways to style them in this guide,
1. Vans old skool with casual wear
These are both smart and casual and are something that is loved by men and women, these are available in a range of different colors and are best for a contemporary look to rock your outfit. Make sure you are wearing something that's monochromatic as it helps in taking the focus to the sneakers. Keep it casual and rock the look without putting lots of effort.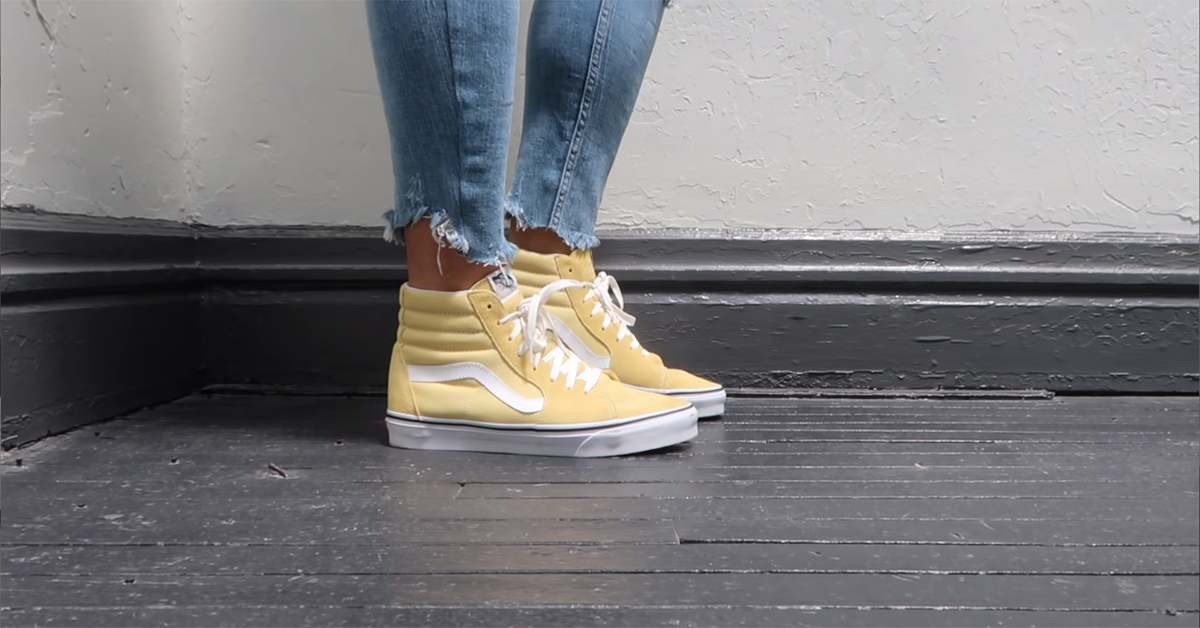 2. Vans era for a decent look
The classic and clean design makes it stylish and perfect for any kind of occasion, these can be donned with light-colored trousers and shirt to keep it sophisticated.
3. Vans Sk8-Hi
This is one of the most trendy pieces of the past and there are people who love it now as well. The best way to pair this sneaker is to stick to a casual avatar. Go for a street vibe relaxed look, wear your favorite jogger pants and a t-shirt.
4. Vans authentic
If you are someone who does not like going too chunky and likes to keep things minimal and classy they trust me this piece is for you. The Vans authentic are something that is simple yet stylish, pick a neutral style of sneaker and keep your outfit neat and sleek. You can opt for high neck sweaters or trench coat to keep this look stylish and going.
5. Vans slip on sneakers
Slip-on sneakers are something that goes with a lot of styles and suits a lot of occasions they are perfect for casual looks as they are very easy to carry and you can also wear them with your formal wear these are extremely basic and will create a dapper look without putting a lot of efforts.
6. Vans high neck sneakers
Vans high neck sneakers are the hightop shoes that go beautifully with casual wears, these can make you look different every time you wear it, opt for a black high neck sneaker when you want to look edgy and sexy and go for a pure white sneaker to keep it classic and feel polished. Go for a casual looking outfit like a t-shirt, jeans, and jacket or something like skinny jeans white button-down shirt and a jacket. This look will give you a stylish touch and up your style game.