7 Bridal Hairstyles We Can't Wait to Try! : Being a bride doesn't come easy. First, there are a dozen things to take care of and a lot of planning to be done beforehand. An endless array of Pinterest boards and planners are witness to this, which have seen it all from wedding dress inspirations, invites, cake decoration, favors, flowers and so on and so forth. The second, is to look your best and saying that every bride wants to look like a princess or a queen, is no exaggeration.
Apart from the wedding dress/gown and flawless makeup, the hairstyle is one of the most important factors that determine how you'll end up looking on your big day. This is where you need some bridal hairstyles handy. Let's take a look at some of the best bridal hairstyles, which I am sure, you can't hardly wait to try! We have provided step by step for easy understanding. Don't forgot to write your honest reviews here.
TWIST IT INTO AN UPDO – Want a pretty wedding hair without your hair all over the place? Take your pick from numerous bridal hair updos that look absolutely elegant and keeps the hair away from your face. Apart from being no-fuss, these hairstyles also help accentuate the intricate details on your wedding gown or dress. Moreover, this hairstyle also helps you highlight your wedding jewelry. For instance, you can settle for a sleek updo (such as a chignon), secured tightly in a braided bun or wear it loose, in a messy bun. But before everything else, do get an idea about which of the most stylish updos will look best on you.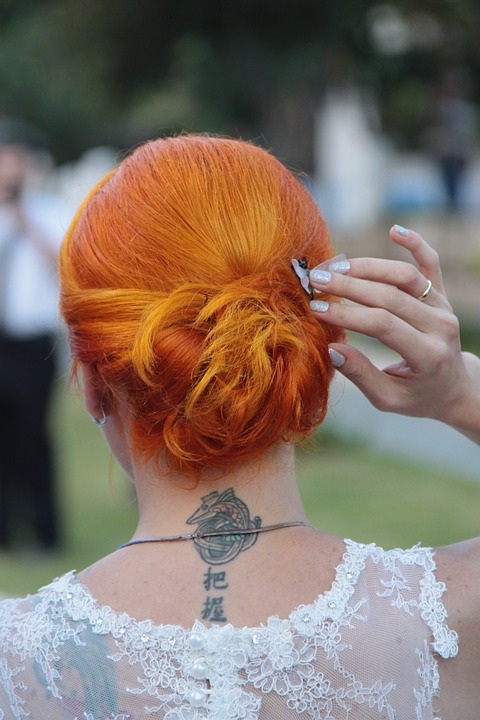 Image Source: Pixabay.com
COMBINE A BUN AND A PLAIT/BRAID – Braided hairstyles are trending everywhere, right from the "back to school hair" category to "comic con hair" (inspired by Katniss, Daenerys, the Elves from LOTR and others from the world of fiction and fantasy). Similarly, brides are also in trend for brides-to-be. One of the trendsetting hairstyles that include braids is a combination of both – a bun and a braid. This hairstyle works best for those, who are confused between choosing a braid or a bun for their wedding and need a way out.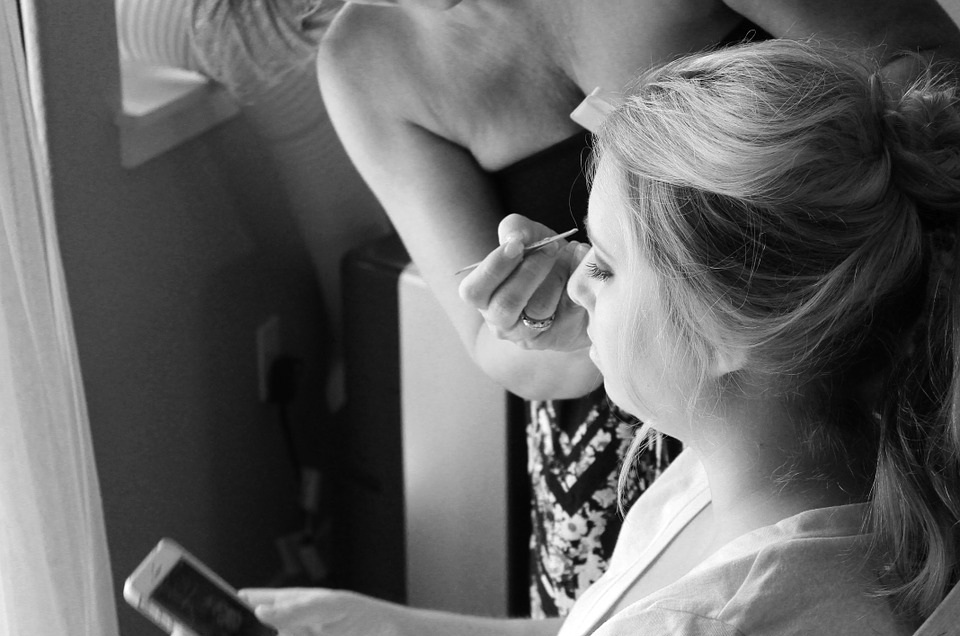 Image Source: Pixabay.com
One of the most versatile hairstyles for the bride, a bun with a braid can be worn in several different ways, adding to their elegance.
GET A BRAIDED CROWN – Planning to get married outdoor? If your answer is yes, then a braided crown should be your obvious choice. While this hairstyle suits all face shapes, the soon-to-be brides with thin hair are often skeptical about getting it done. This is owing to the fact that the hairstyle can weigh down their hair and make it look thinner. The solution to this is to tweak it a bit with the correct amount of hair products and hair extensions (and adding some accessories). This particular hairstyle also works wonders when you want to go Boho-chic or have planned a breezy summer wedding.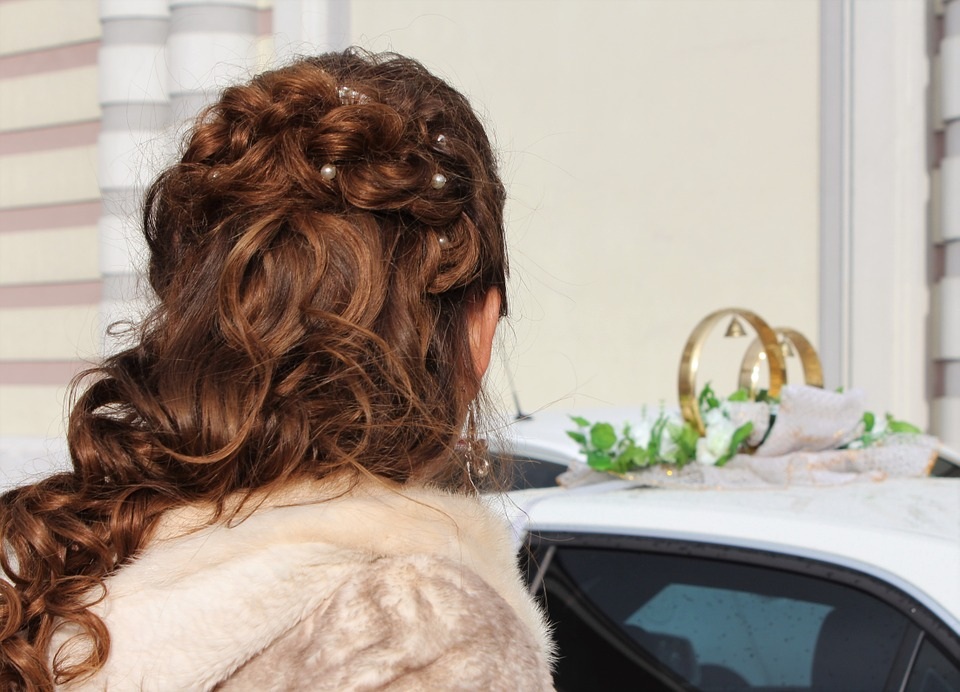 Image Source: Pixabay.com
PLAIT AND GO! – Those who don't believe in spending hours to get ready with the perfect hairstyle and prefer a more casual look, opt for a simple plaited hairstyle. All you need to do is add two or more plaits to your hair from both sides and pin them up/secure them with bobby pins or rubber bands. Voila! In a matter of minutes, you'll end up getting a trendy hairstyle without spending any effort or time. Alternately, you can try out different variations of plaited hairstyles before the D day to see how quickly can you get them done. This will help you come to a conclusion.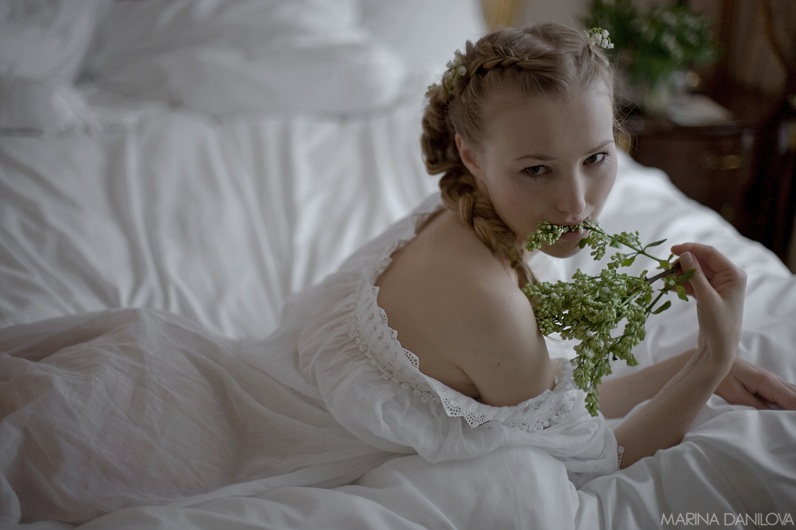 Image Source: Flickr.com
PUT A (FLOWER) CROWN ON IT –  Put a flower crown on your hair and no, we are not talking about any 'filter' here.  Flower crowns are wreath, which can be made either with fresh flowers or with other faux flower substitutes. It is the apt addition to your hairstyle, if you are planning a country wedding, beach wedding or any other outdoor wedding. But then, you can also opt for these amazing accessories to add a dash of color to your wedding outfit. Experiment with the wreath in terms of colors, number of flowers, types of flowers etc., which complement your wedding attire and you'll never go wrong. At the same time, you can also get matching floral crowns for the bridesmaids and flower girls, almost like a theme. Flower crowns look great on anyone and everyone, irrespective of the hair length. All you need to ensure that you get them in different sizes, so that it fits everyone perfectly. Rock this hairstyle by taking inspiration from here.
Image Source: Pixabay.com
LET YOUR HAIR DOWN – Sometimes, all you need to do is to let your hair down and leave it as it is (this is also a good practice for healthy hair). You can curl them up a bit in the ends or add beachy waves for some instant texture for this look. If you have short hair and want long, lustrous locks, then hair extensions will come to your rescue. For example, you can choose the ones made from 100% human hair, which can be easily washed and styled to perfection for your big day. Get inspired for this particular hairstyle here.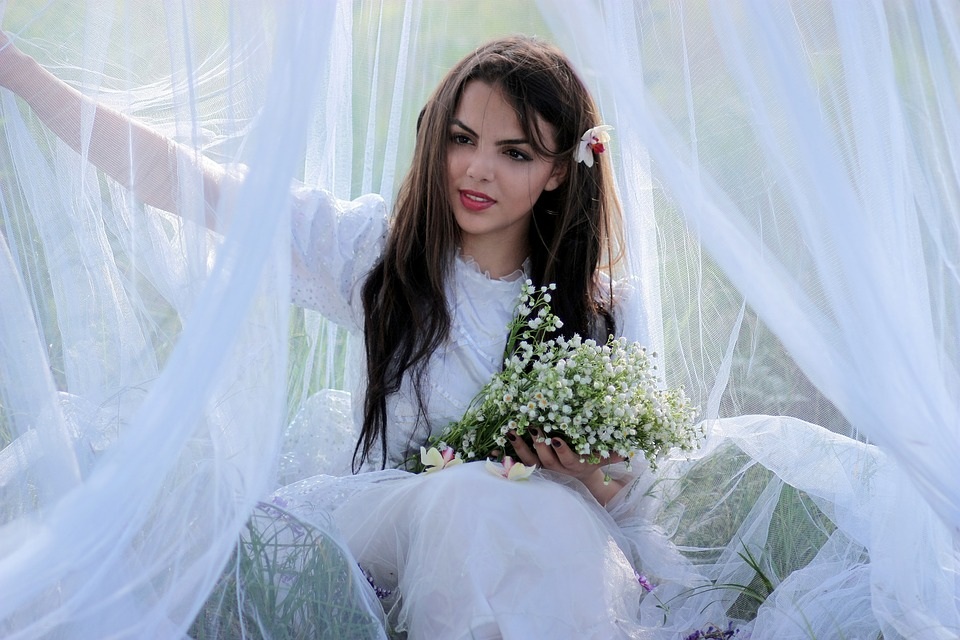 Image Source:Pixabay.com
ACCESSORIZE IT – Amp up the wow-factor in your wedding by adding some accessories to your hair. Hair pins, tiaras, headbands, scarves or even a simple flower added to your hairstyle can make you look like a million bucks on your wedding day. Not sure which accessories you want to choose? Go through this link to get a better idea.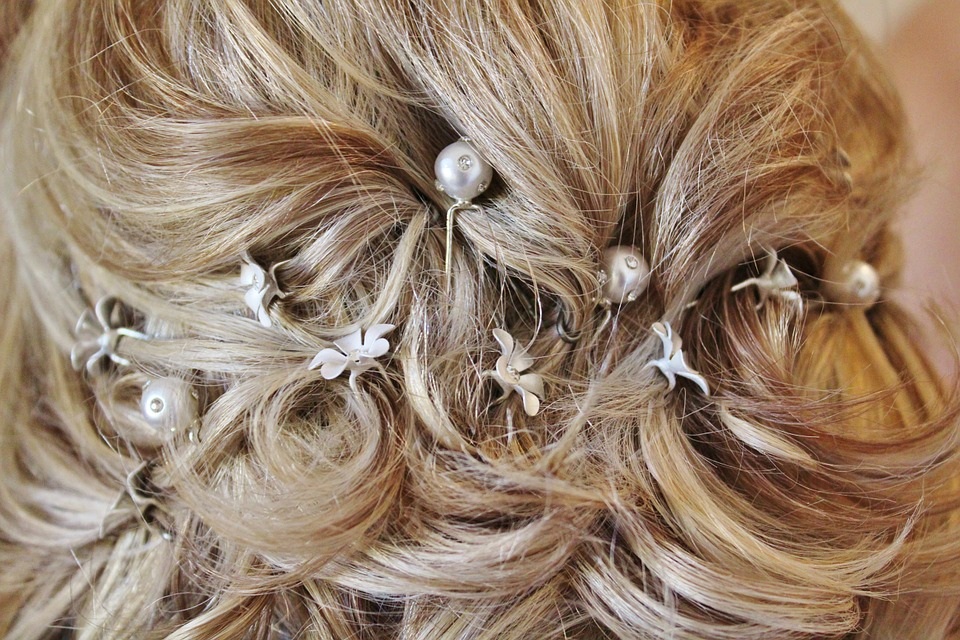 Image Source: Pixabay.com
Conclusion
These are some of the essential bridal hairstyles that we can't wait to try. Do you have a favorite bridal hairstyle that we can add to the list? Let us know!
This guest post created by Axara Sharma
Axara Sharma is a content writer. She writes on several topics, which include lifestyle and healthcare. She extensively writes about hair loss, ayurveda and herbal remedies for IRAYA Apart from the written word, she loves the outdoors and being a foodie!