Indian weddings are delightful to attend. Everyone would be trying their best to look beautiful. Ladies would be decked from head to toe and every inch of their beauty gets magnified during the weddings. But, when you are going for a wedding there are a lot of things to keep on mind. It is just not the attire that you are wearing would make you look stunning. The accessories that go along with the attire are also extremely important when you are planning for a perfect look on a wedding. Especially if you are a bridesmaid, you may have to get ready exactly like the bride herself because you would also be the limelight of the event.
Also, when you are hovering around the bride the eyes of the guests and the audience would certainly be on you too. Hence, it is essential to look classy and elegant. Well, everything depends upon the kind of accessories that you are wearing for the occasion. Most of the ladies end up getting dressed up grand but, would miss out on wearing the right accessories. Just outstanding attire without any accessories may make you look dull. In this article, we have explained about the top 7 accessories that one must and should wear for wedding parties.
1. A pair of danglers
Danglers are the best when you wear them lehenga. They make you look traditional and perfect for the occasion. There are different kinds of danglers that are available in the market and one can choose to pick jhumkas made of precious gems and flaunt them around.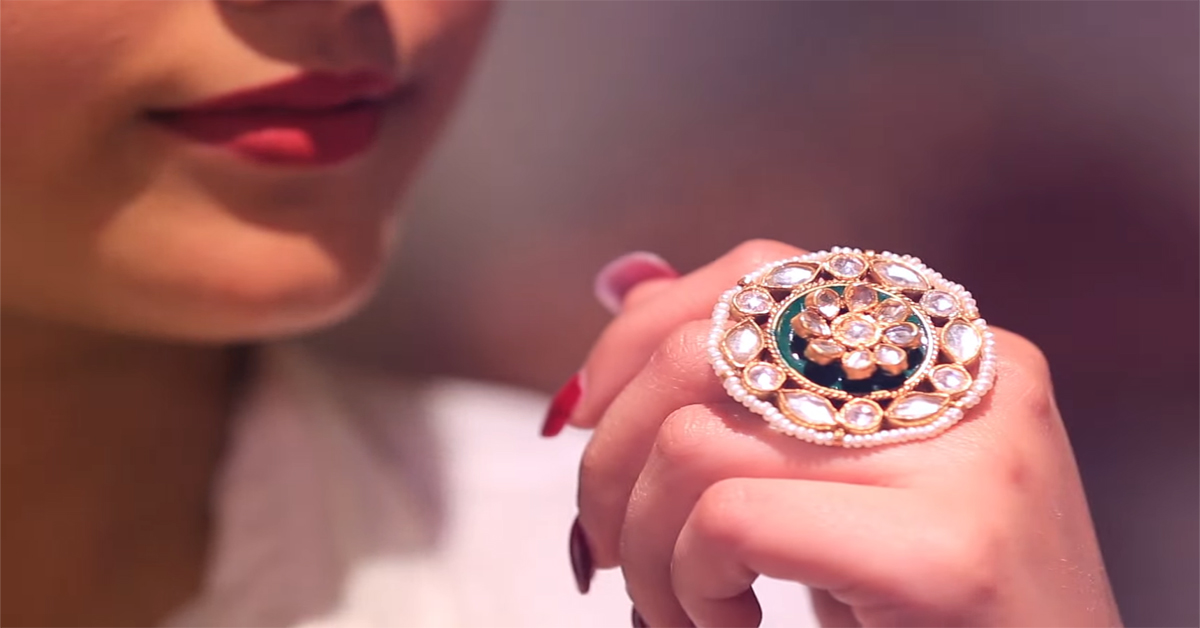 2. Nose rings
Nose rings are a must-wear when you are attending weddings. They not only make you look gorgeous but, they add an extra touch of sensuality to the overall looks. Huge nose rings are trending these days and they are dominating the fashion industry. Hence, if you want to look like a diva yourself, wear one of the stylised nose rings.
3. Maang tikka
The bride is for sure going to wear the Maang tikka but, as a bridesmaid it is important that you also wear one of these attractive pieces of accessories. The looks that can be achieved by wearing Maang tikka are impeccable.
4. Heavy neck-pieces
Do not just go simple and plain with some simple and plain neck-pieces. It is a wedding party; hence, it is essential to wear neck-pieces and necklaces that are heavy with intricate designs. These neck-pieces would immediately give you those killer looks and make you look no less than an angel.
5. Studded veil for the lehenga
If you decide to wear Lehengas, make sure that the veil or the duppatta is heavily embellished. The plain lehenga would look really pretty. Twirl away to glory wearing these designer Lehengas with some amazing veils.
6. Colourful bangles
Of course, any wedding ceremony is incomplete without wearing bangles. Wearing handful of bangles would enhance the overall looks of your ethnic wear within a few moments. So, these are must wear accessories for wedding.
7. Waist belt with gems
Accentuate that tiny waist with some royal-looking belt that is loaded with gems. If you are wearing a saree then, it is must that you wear the waist belt because this is going to reveal the curves perfectly making you look hot and dashing.
Well, these are some of the must use accessories when you aim to be a fashionable bridesmaid. So, try these accessories this time when you are planning for a wedding and make an amazing first impression by blowing the minds of people within moments.