To look professional you need not to always roam around wearing a four-piece matched suit at all times. Casual clothes can also make you look highly professional provided you wear them in the right manner. To achieve casual look one must be ready to experiment with different kinds of designs, patterns, colours and also trends. Especially with the new trends kicking in there are a million choices when it comes to achieving the right kind of casual looks. Women folk generally complain of having a fewer clothes and that is usually because of the lack of styling skills.
Also, most of the people have a misconception about the casual clothes. It is always not just a pair of jeans and a cool looking Tee that forms casual clothing. There are a lot more than that and we have tried giving you an extensive list on the ways to achieve greater looks using the different kinds of casual dresses. Fashion emerges only when you try experimenting with new things else, so try your hands now and get to know more about casual clothes and dresses that might suit you really well. Come on! Let's check for a few casual dresses now!
Floral printed skirts
The floral printed (long and short) would probably never go out of trend we suppose. These skirts would make you look prettier the very moment you wear them. Floral patterns are considered to be one of the coolest and the most elegant patterns in the fashion industry from ages. This is one of those patterns that can quickly help you achieve a classic casual looks within instance. Try pairing these skirts with plain laced tops and a few accessories to achieve great looks.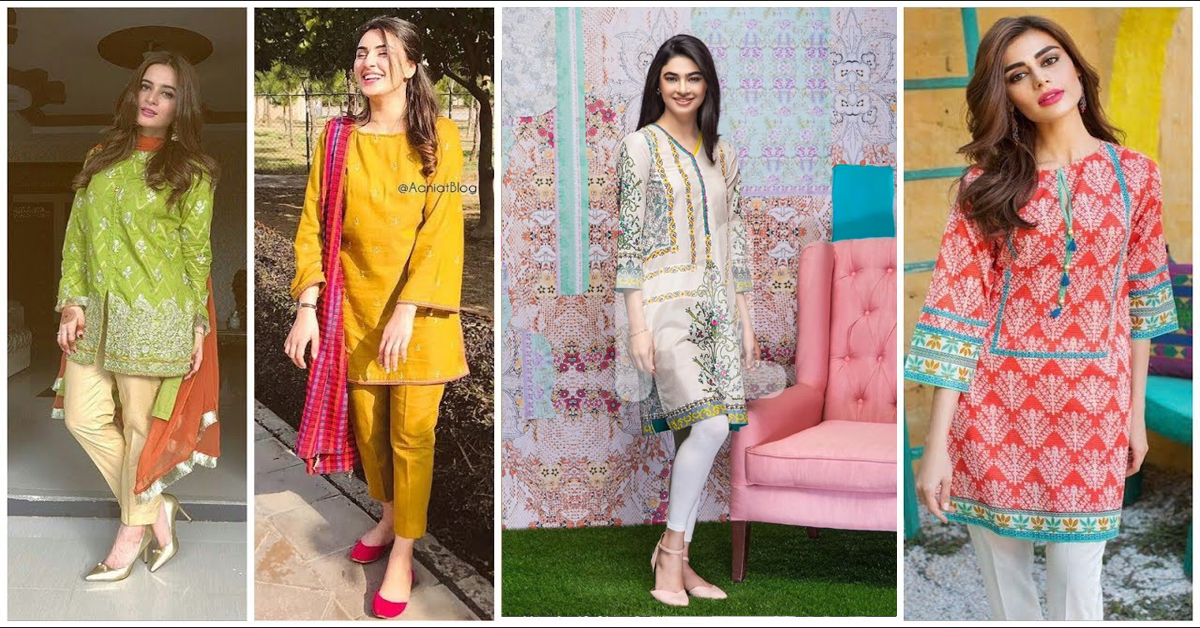 Maxi dresses
To look sensual and cool at once, try your hands on these maxi dresses that have started ruling the fashion industry offlate. Most of the fashionistas and actors prefer maxi dresses to sport a casual and a trendy look. With a plethora of options in terms of patterns, colors and cuts these must certainly be one of your choices when you have plans for shopping casual dresses.
High neck asymmetrical dress
Most of the girls these days prefer wearing high neck asymmetrical dresses with abstract prints. These clothes are pretty different than the others and especially if you want to look even unique and stand out amidst a group of people, try wearing a hi-low high neck asymmetrical dress.
These dresses show the creative side of yours and are well-suitable for parties hosted by your friends or for a date with your BAE. These dresses aren't just trendy but, they also make you look gorgeous. Try wearing these dresses with a stiletto to make the best impression.
Lace dresses
Laces make a girl look delicate and splendid. These embellishments are known to set the mood lighter the very moment you wear them. Any lace dress can be a perfect casual dress and it is suitable for all the occasions. Right from the parties to an outing to a cinema hall, if you are eager to be showered with compliments for your lovely sense of fashion, try wearing lace dresses.
Jeans and Tee
Of course, this is one of the classis casual dressing styles that has been followed since time immemorial and has never fallen out of trend at all. There have been a lot of advancement in the way the jeans and tees are made yet, this is one of the best casual dresses that goes perfectly well for all the occasions.
So, here is a list of some of the casual dresses that you could also try to create a whole new fashion statement altogether.