4 Cute Hairstyles For Medium Hairs : Having a cute and attractive hairstyle for medium hair is always sensational for every woman. Though it takes commitment to get a perfect medium hairstyle, it's quite short that you won't require more time to make and maintain your hair at home. Try these hairstyles with the help of some one and share your fed backs here, its more important for us to improve the contents in our website.
We have listed a number of some classic, cool, modern and amazing medium hairstyles for everyone out there to try them. You can choose a style that matches your face shape as well as hair type, so choose your favorite medium hairstyles to complete your charming looks and immense general beauty. 1. Back Dutch Braid : This medium hairstyle looks simple but exciting. It suits any face shape but is ideal for quite long hair that can be easily braided and medium or thick to create stunning braids.
How to Style:
1. Start by washing your hair followed by applying a styling ointment and little gel to moisten your hair. Alternatively, you can squirt dry shampoo to your scalp region and brush through.
2. Then dry your hair entirely using a clean brush.
3. Section one side of your hair. Then use a clean brush to comb your hair down starting on the sectioned side. Add pieces to your hairlines as you brush towards the back.
4. When you reach behind your opposite ear, add some hair to complete your braid. Use an elastic band to secure it.
5. If you would like to have a loose braid, tug the braid softly using your fingers, loosening your hair to make it imperfect.
6. Apply some amount of light hairspray to make your braid look great.
2. Soft Waves
Beautiful, gorgeous color accompanied by soft waves and highlight flowing through will make everyone yearn for your styling. This hairstyle is ideal for heart shaped face and straight or wavy hair that is medium to thick as well.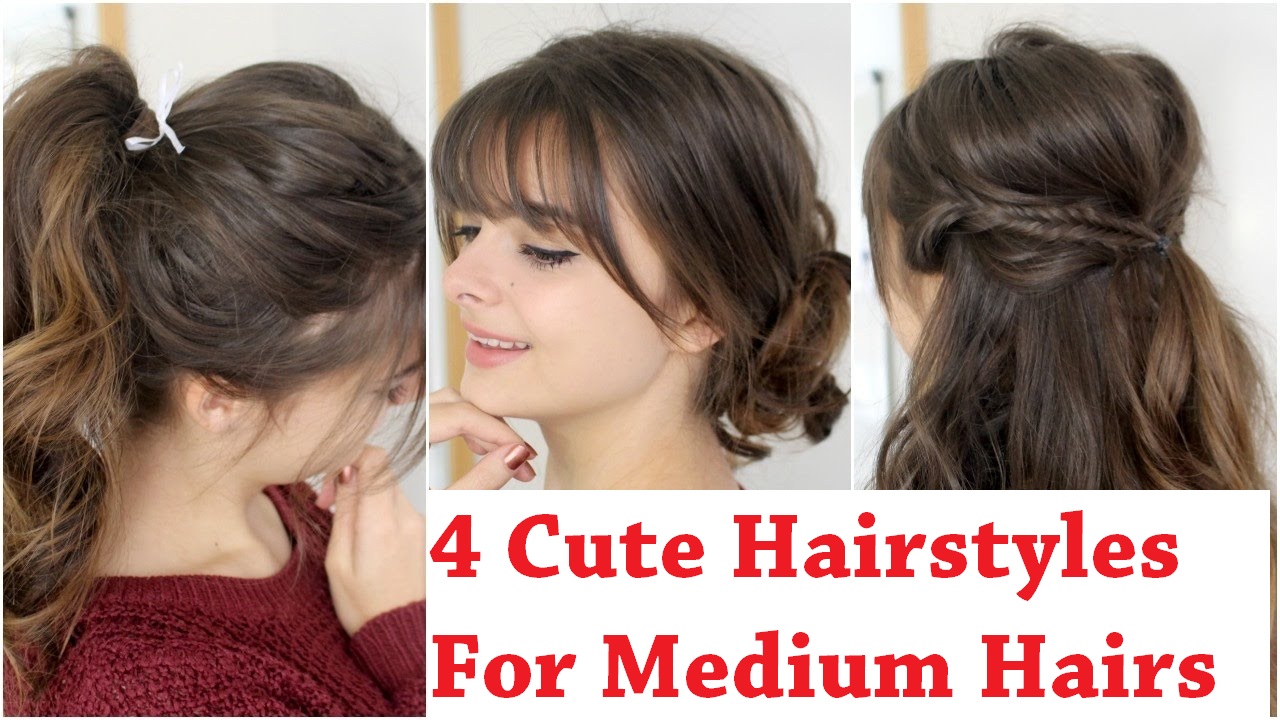 How to Style
1. Apply shampoo and moisturize it by use of a moisturizing cream.
2. Blow dry your hair using a medium sized round brush.
3. Part hair into three portions, the first portion in front of your ears and the other in the back. Section out 2 inch of your hair and clip the rest hair.
4. Separate your hair into two inch sections then use a 1 inch curling iron to curl them starting from halfway towards the ends.
5. Allow the curls to cool, then use a wide tooth comb to brush through.
6. Apply Pravana's Coco Brunette to enhance the color of your hair some smoothing hairspray all over your hair to complete your braid.
3. Blonde Lob
The Blonde Lob is easy to style and matches round, diamond and heart faces along with finer and thicker hair perfectly.
How to Style
1. Wash your hair and apply hair gel or a thickening ointment. Comb it to spread it evenly from the roots to base.
2. Part your hair into sections, then blow dry it pinning the undried hair using clips.
3. Move portions downwards and smoothen with a medium to large comb as you dry.
4. Apply a volumizing product to obtain a finer hair
5. You can as well complete this hairstyle with a gorgeous flat iron set to make it look pretty.
4. Face Framing Balayage
A sophisticated center part alongside face framing balayage underlines creates an attractive medium hairstyle impression. Though it's a center based hairstyle, it can be used by all face types just by changing its framing. This style is suitable for straight or wavy and thick hairs.
How to Style
1. To the scalp region, apply a volumizing spray and hair gel all over your hair.
2. Use a round brush to dry your hair, moving your hair away from your scalp.
3. Part your hair into sections.
4. Then curl it using a wand or a one inch curling iron from center towards the lower ends.
5. Massage your hair using clean fingers and start arranging the hair waves.
6. Apply some amount of hairspray to complete your style.
Final Verdict
With the helpful video tutorial, you can start practicing these waves. If you aren't best at braiding, practicing these hairstyles on your own or with your friends during your free time will make you perfect. They possibly will be quite tricky to give you anticipated results during at your start, but once you become more familiar will them, they will turn out to be much easier and interesting to style.