Applying mascara is essential for your beauty. Every woman dreams of having a long and excellent groomed eyelashes, and mascara is a perfect product which you can choose from. Mascara makes your eyes to become brighter and full of life. Even if you do not use a lot of makeups, adding mascara is a perfect way of bringing depth to your eyes while opening them up. Applying mascara is neither a long nor a complicated procedure since you can do this while walking to your destination. This article is meant to provide you with an expert guide on how to apply mascara for beginners.
How To Put Mascara : You first need to find the right mascara for your eyelashes. Our eyelashes differ, and therefore you need something different which will work correctly with your skin color and face as well. There are specific mascaras for specific eyelashes improvement. Consequently, you need to understand your eyelashes and the kind of improvement you need. If you are wearing mascara on a daily basis, then you need to select waterproof mascara. Waterproof mascara is necessary in case you will be exposed to the sun for a long period or you sweat regularly.
The color of mascara also comes into play when selecting mascara. Black mascara is the common type used due to its ability to open up your eyes while giving your lashes a full effect. Although there are many other colors black will always provide you with full and thick eyelashes which you will envy.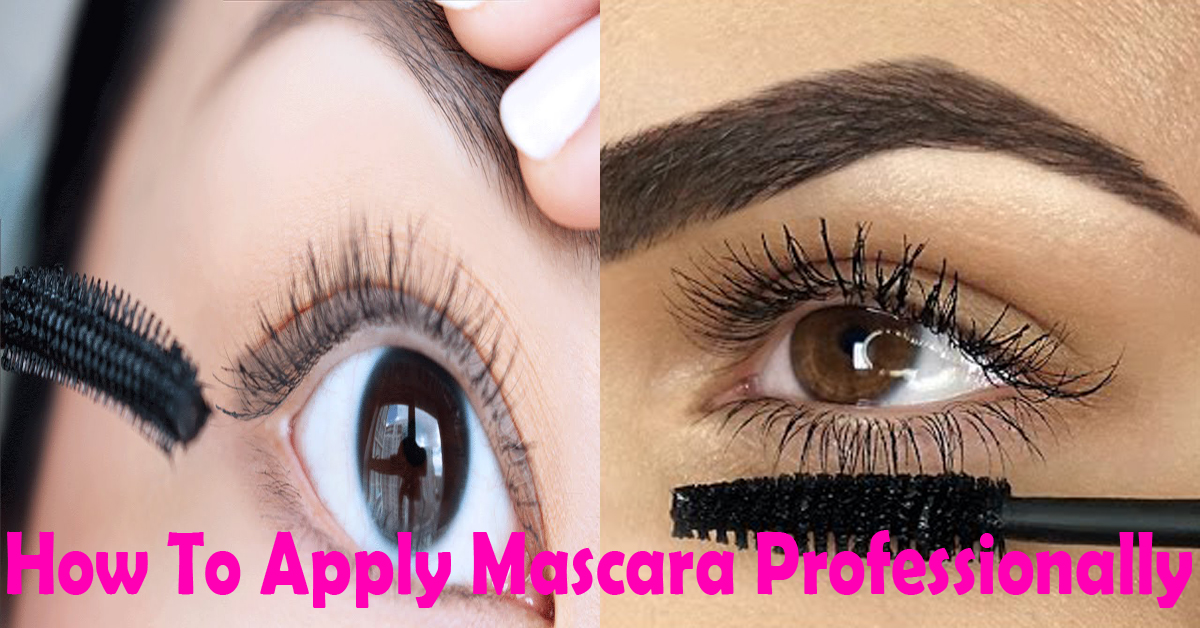 Once you have selected your right type, you need to learn how to apply mascara professionally. You should curl your eyelashes. Take an eye lasher curler and hold it gently at the root of your lashes and then to the middle, then to the tips. This helps in creating rounded shapes which makes the lashes to look fuller and longer.
Once you curl your lashes, you now need to select a wand. You need to take a tube of mascara and then swirl the wand around to coat the lashes with the mascara correctly. This is necessary as air is pushed into the tube which in turn makes the mascara clumpy while ensuring that it dries faster. Now you can start to apply your mascara. While putting on mascara, you need to begin at the roots and make sure you use wriggling motion to apply. This creates more space at the roots while ensuring the eyelashes do not feel weight downwards.
You need to repeat this particular process for the lower lashes. Once you have correctly applied mascara, you need to get rid of clumps. If you notice some lashes are sticking together or they have mascara clumps, you should comb them using a clean wand. Depending on the volume which you need you can repeat the entire process to put on a second coat if necessary.
Conclusion
I hope that you enjoyed the mascara tips especially if you are a beginner.As with everything the key is to practice. Do not fear to put on your make up by yourself since these tips will get you from learner to an expert after a short period.