How To Remove Pimple Marks : Everybody wants a smooth and clear face that is free from scars and other damages. It is at times difficult to remove pimple marks, but it is always possible. Normal pimple mark may take time to disappear completely because of some special reasons and they may end up damaging your skin.
The most suitable and effective way of getting rid of pimple scars is by use of natural remedies. This is because although cosmetics and other artificial methods like lasers and plastic surgery produce instantaneous results, they aren't long term solutions and have dangerous side effects. So it's better to choose a natural remedy that will completely remove all pimple marks at the same time give you a smooth, healthy and long-lasting natural skin. Since they have antibacterial and anti-inflammatory properties, these types of home natural remedies will have great changes on your skin.
How To Remove Pimple Marks 5 Natural Home Remedies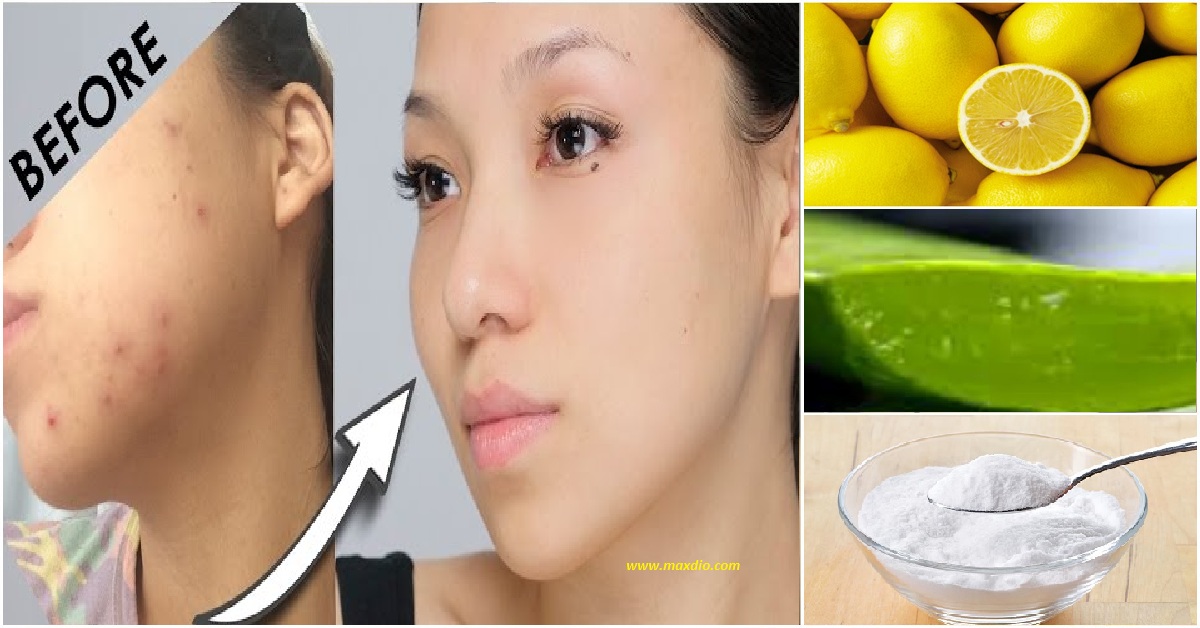 1. Aloe Vera : Aloe Vera is well-known as an amazing medicinal ingredient as well as a great source of all types of vitamins that heals skin ailments and fade pimple marks and other scars. It can be used without any precaution since it can't irritate or damage your skin. Besides, it has a moisturizing effect that will ensure your skin looks healthier and feels softer all day long. When applying this remedy on your face, you can use aloe vera gel or fresh organic aloe which is definitely the best.
When using fresh organic aloe, pinch a small part of one aloe leaf, remove the outer cover to obtain the gel then massage it tenderly onto your skin. For it to be effective, allow it to stay on your skin in for about 30 minutes before rinsing it away. As an alternative, you can use organic aloe gel to obtain maximum results.
2. Lemon
Lemon fruits contains alpha-hydroxyl, a natural acid that is capable of removing scars, healing skin ailments as well as rejuvenating the face. To apply this remedy, squeeze one ripe organic lemon onto a small bowl to obtain lemon juice. If your skin is sensitive, you can use water to dilute this remedy. Using a cotton ball, message juice over pimple marks and allow it to dry before washing the applied area with cold water. Lastly, oil your skin using a natural cream to moisten your skin.
Do it daily for about three days. However, keep yourself away from direct sunlight for some minutes after applying this remedy since alpha-hydroxyl acid contained by lemon juice is more sensitive to Ultra-Violent rays.
3. Honey
This is another natural moisturizer that helps in removing pimple marks. It is always recommended to choose raw honey over the processed ones to get maximum results. Purchasing raw honey isn't a difficult task since you can obtain it from a local farmer's store or market. After purchasing this natural home remedy, apply some amount of raw honey on the affected area and let it stay on your skin for about thirty minutes. Besides, you can mix 2 tablespoons of honey with some amount of ground cinnamon, approximately 1 teaspoon. Apply this remedy till all pimple marks disappears.
4. Baking Soda
Being a frequently used household product, Baking Soda can also be used to heal scars. This home remedy contains sodium bicarbonate, a compound that has an ability to exfoliate the skin when used for scrubbing purposes. To use this remedy, add some tablespoons of baking soda to ample water. After a thick paste is formed, use it to massage the pimple marks present on your skin then leave it to dry on the applied region for about one or two minutes to allow the baking soda get rid of fats and dirt clogging the pores and stop future damages.
After two or three minutes, cleanse your face using warm water followed by applying a natural cream such as jojoba, olive oil, coconut, or rose hip seed. In order to achieve great results, practice it daily.
5. Coconut Oil
Coconut oil is well-known as a moisturizing and healing natural remedy. To apply it, pour two to three drops of organic coconut oil to your palms and allow it to melt for one minute. Massage the oil to the pimple marks using your finger tips and let it penetrate into your skin, don't wash it away. This is because coconut oil contains essential fatty acids and vitamins required to improve your skin's health. Alternatively, you can allow it stay on your face for about thirty minutes before rinsing it off if the oil's density makes you feel uncomfortable.
Final Verdict
Removing pimples depends on your skin type, some people will be lucky to notice prompt results while it may take more time for others, but using these remedies will help you to do away with pimple marks, and keep you safe from harmful side effects since they are natural ingredients. Besides removing pimple marks from your skin, using these natural ingredients regularly will stop future occurrence of skin deformities thus give you a smooth, sturdy and healthy natural skin.