Styling earrings with ethnic wear is an art that not everyone has an expertise in. It takes a lot of time, patience and effort to come down to your style and know what you are actually comfortable with. Experimenting with new styles and trends will help you have a bigger scope to your jewellery and will help you to dress up any occasion that you may have to get ready for. They say being a woman is not easy and dressing up is not a cake walk for us. With lot of variety to choose from we often tend to get confused with the options we are blessed with.
Well ethnic wear is like one of the most controversial topics in a girl's head. They love it and they hate it too. They love it because if it is put together well then we can start enjoying the outfit. The reason why most girls do not like to wear ethnic wear is because it is hard to accessorize. You can overdo it or under do it. If you overdo you end up looking like a disco ball and if you do not accessorize you might look as if you are sick and just got out of the hospital bed.
1. Heavy dress, heavy earrings
When you are wearing a heavy dress and you want to go out for a party then pair it up with heavy earrings. Do not go for a heavy neck piece. Try to draw attention to one single piece of jewellery and in this scenario it is going to be the earrings. Purchasing statement earrings will help you to be in trend as well as make you look polished. It is important to know the art of balancing your jewellery.
2. Simple dress, jhumkas
If you are going for a more subtle version and you are planning to wear a plain dress, think of it as a canvas for your earrings. You can either go with small jhumkas or pair it with a simple yet eye catching neck piece or else you can go for big jhumkas and avoid the neck piece. Again it all depends on how you balance your outfit and the occasion you are planning to attend. You can go for a party just wearing a plain, simple top but can pair it off with big jhumkas that will seek anyone's attention.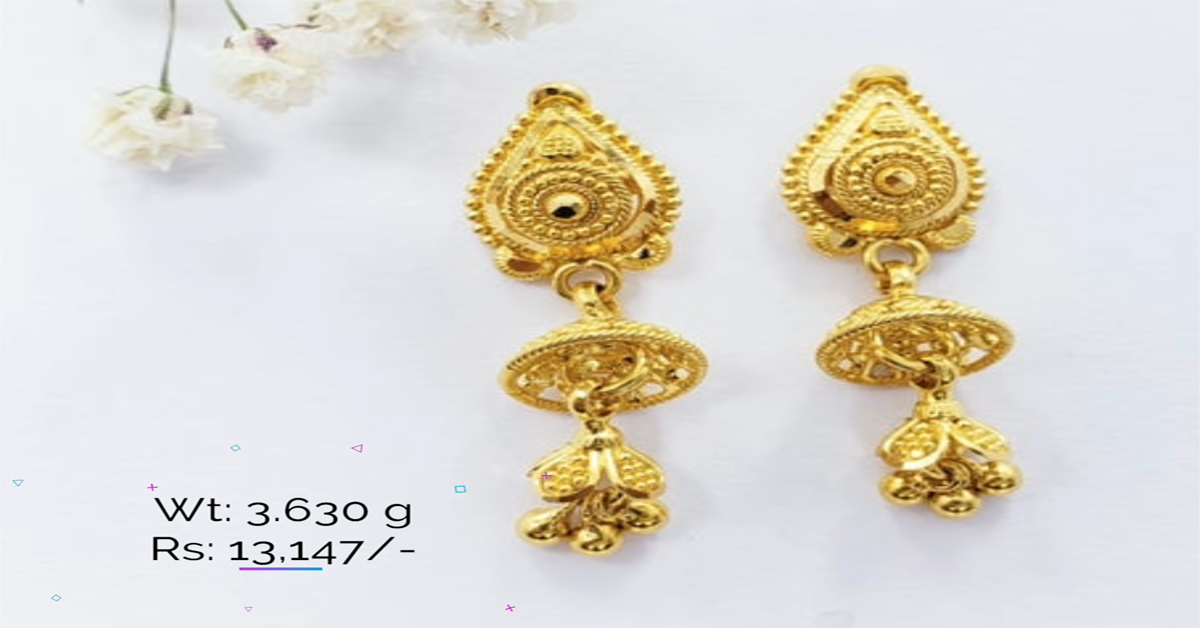 3. Keep it simple for daily wear
If you wear ethnic clothes everyday to the office as well as your regular chores just keep it simple and make sure that they are light weight. Mostly women prefer studs than any other earrings because it makes them look crisp and tidy for official works. When you are keeping it simple with the earrings remember the rest of the jewellery you wear matters a lot. You must understand how to play with your accessories to achieve your look. The only reason why your everyday pair of earrings must be light is because you are going to wear them for longer durations and you do not want anything dangling over your ears.
4. Statement pieces will never go out of style
Having statement earrings will not only help you in the times you need but will also remain for a long time. One good advantage with the statement pieces is that you would be wearing it once in a while and therefore you can repeat it multiple number of times over the years. Having at least one pair of statement earrings is extremely crucial because it is the only thing that will help you in your desperate times.