These are a staple in many people's wardrobe and the best part about these tops is they are versatile and can be worn with anything and everything. It can be worn as a casual wear as well as a formal wear. The long sleeves make your arms look slightly slimmer and maintain the balance, if you are a curvy shaped body then you should definitely own one of these pieces. There are different kinds of tops but styling long sleeved tops are definitely something you should know.
From men to women everybody owns at least one long sleeved top in their lifetime, you might not be a great fan of long sleeves but these are definitely something that will make your body look streamlined and slim. There are hundreds of ways to style it from being casal with jeans to getting a sexier look with skirts this work for all. If you are going for a special event or occasion try wearing a long sleeved shirt and make your first impression as elegant and classy as possible. The versatility of these tops is the main thing and reason to love them. You can experiment with a lot of styles and see which one works for you.
1. With denim
Like we know one can never go wrong with denim. Wear your best fitted denim pants with long sleeved tops, these are extremely casual and be worn on a regular day in the life. You can also opt for some really nice shoes to enhance the look. If you want to experiment with your outfit then go for an oversized top and add a belt on the waist to make it look stylish.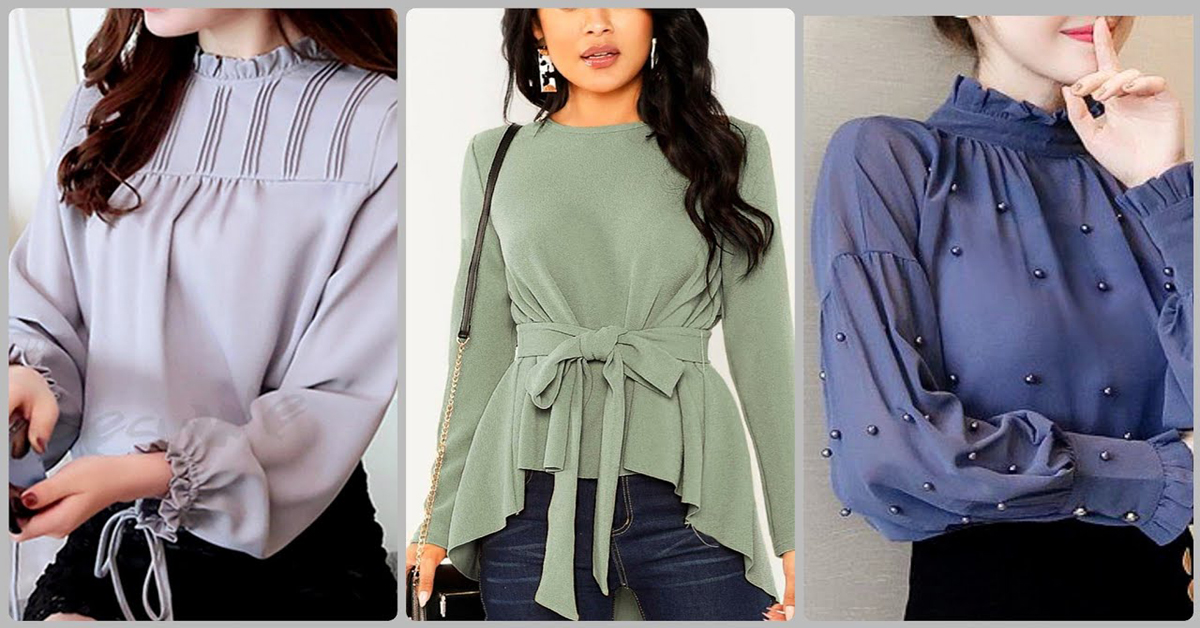 2. With formal pants and a blazer
This is one of the most basic ways to wear a long sleeved top, pair it with your formal pants and a blazer to make it look formal and dressed up. You can ignore the blazer for some cases but this look is something that will make you look stylish and at the same time is very easy to carry. This will not charge a lot from your pocket however you can definitely try with different prints and patterns of your blazer and pants. This does such a good job balancing the comfort and the style, this look is sophisticated and is made up of basic pieces.
3. With trousers and coats
For days when you want to experiment with your outfit ideas you can go for trousers, long sleeved tops and trench coats as seen in Hollywood movies. If you are planning on going somewhere out but don't want to style up a lot and look overdressed then this one is for you.
4. With casual wear
Go basic and go casual, try layering your outfit for good, opt for dark-colored pieces of denim and put on a checked shirt with it. This will work best for you and take you back to the 90s. these kinds of outfits are very comfortable and stylish at the same time. You can wear this for your weekend shopping or a day out with friends.
5. With skirts
After a lot of ideas on how to pair it with pants, now lets come to skirts. The skirts are something that is extremely stylish and naturally adds a feminine vibe to your outfit. Get your hands on a slim skirt that you can pair up with your sandals and some good looking accessories. You can also ditch the regular sandals and give it a sporty and edgy look by opting for shoes or even sneakers.