Styling oxidized jewellery might seem like a herculean task to many ladies out there. It is because most of us do not know how to actually style them. Oxidized jewellery has become a trend over the years because of its capability of changing your entire style all at once. It gives you that regal look because the silver is oxidized in the process. They are known to be quite delicate to handle. Accessorizing with these is a great idea because they are matte and you can wear something chunky and still look nice. Due to the matte nature, it does take very minimal attention.
Bored of gold and silver jewellery? Going for oxidized silver jewellery might be the option for you. What is oxidized jewellery actually? It is a black superficial layer that will form when silver is exposed to few natural agents. This superficial layer is what gives the jewellery the matte grayish black finish. It gives an antique look that it is actually famous for. These are not the most common pieces of jewelry that you cannot expect in every girl's jewellery collection. This type of jewellery is a little difficult to style because it does not show up that easily.
1. You have to bulk it up
It is actually matte black so it wouldn't show up like gold or pure silver. Therefore you have to wear something bulky so that your jewellery shows up. For example, you can wear bulky earrings just so that they will just show up on your face. Whatever you used to wear in gold and silver will not be enough when it comes to oxidized metal jewellery. They will not show up unless and until you bulk it up. You cannot for studs because they will never show up. Similarly in case of bangles you have to go with the same approach.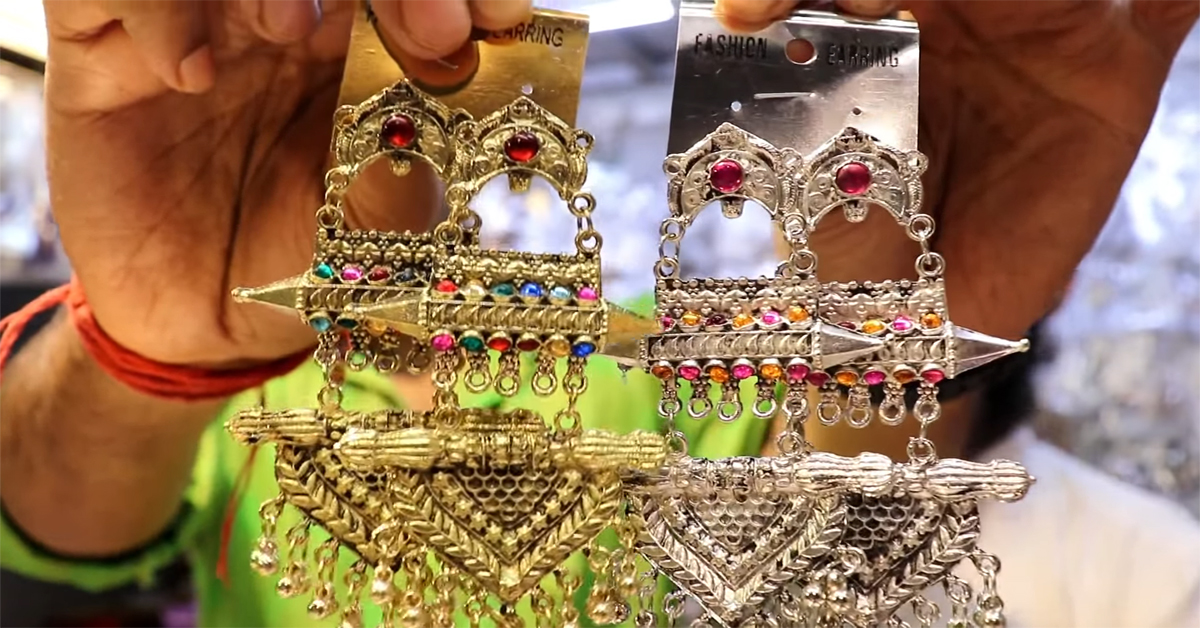 2. The law of same metals
If you are planning to wear oxidized metal jewellery then you have to remember that you have to maintain the same metal all over. You cannot wear oxidized metal earrings and go with gold bangles. That would actually look really cheap and the entire look would be scattered. Therefore it is actually a task to pair up oxidized metal jewellery. This law is applicable to all kinds of jewellery because this the only way one can look sophisticated and there are no breaks in your style.
3. Buying some statement pieces
When you are risking buying something that you know is going to be hard to style then go for statement pieces. These will surely look good on ethnic wear and therefore, styling with ethnic wear is easier. When you are planning to go for oxidized metal jewellery then it looks best on ethnic wear. It becomes a task to dress up in western and then amp it up with oxidized jewellery. Therefore choosing the proper outfit will help you to look good in oxidized jewellery. Investing in some good quality pieces will last you long and will also be multi functional. Finding the proper pieces for yourself becomes the most crucial step of all the steps. You can pair it up with any saree or kurti. You can wear traditional saree or wear a simple kurti and still rock the outfit with your oxidized metal jewellery.
4. Preserving your jewellery
A blackish grey coat is what your jewellery must have. When your jewellery is exposed to moisture, it may show up the bright silver color again. Therefore never spray perfumes and do not wear it somewhere you know that you are going to sweat.