How To Use Curry Leaves For Hair Growth : Every woman dreams of getting long and gorgeous hair that adds to their beauty as well as improve their general health. Hair loss and stunted hair are two major problems many people encounter and there might be a lot of reasons why this disorder occurs. Fortunately, there are effective home remedies that will definitely do away with these problems one of them being the curry leaves. For many years, people from all over the world have benefited from the medicinal properties of curry leaves.
Mainly used as food ingredient, they are also used in manufacturing various hair care oils as well as skincare products. This is because they are rich in essential nutrients necessary for hair growth. They have amino acids as well as antioxidants which helps in stimulating hair growth and reducing hair fall. They are also rich in proteins and beta-carotene which strengthen hair follicles thus helps in preventing the hair locks and curls from thinning. In this article, we discuss some of the most effective curly leaves home remedies for growing stronger, lengthier, thicker and shiny hair.
1. Curry Leaves : Curry leaves are rich in essential nutrients necessary for hair growth. They have amino acids as well as antioxidants which helps in stimulating hair growth and reducing hair fall.
How this remedy is used:
Place two cups of curry leaves in a blender.
Then add some amount of water to the fresh curry leaves and blend till it turns to a smooth paste.
Use this paste to apply throughout your scalp and allow it to sit for 1 hour.
Rinse it off with cold water.
Practice this 2-3 times every week.
Besides, you can use powdered curry leaves as an alternative of freshly obtained curry leaves when preparing this remedy.
2. Curry Leaves with Hibiscus
Both hibiscus leaves and flowers are filled with amino acids and vitamin C which helps in strengthening the hair roots thus prevents hair loss. Combining it with curly leaves will nourish your hair and add volume to it.
How this remedy is used:
Place 10 hibiscus flowers, some hibiscus leaves as well as fresh curry leaves into a clean bowl.
Put them in a mixer followed by some amount of water to make a paste.
Use a hair brush to apply this paste onto your hair and scalp.
Allow it to sit for about 1 hour.
Rinse out your hair with cold water followed by shampoo.
Apply this remedy once a week.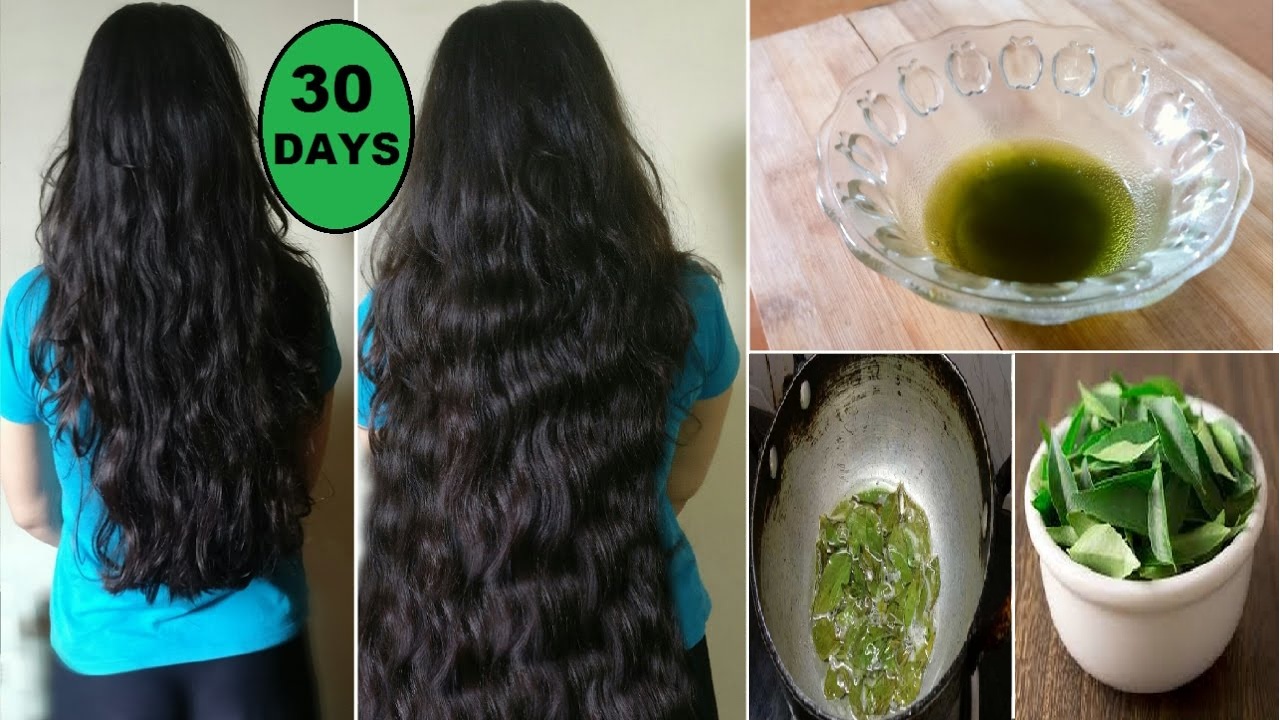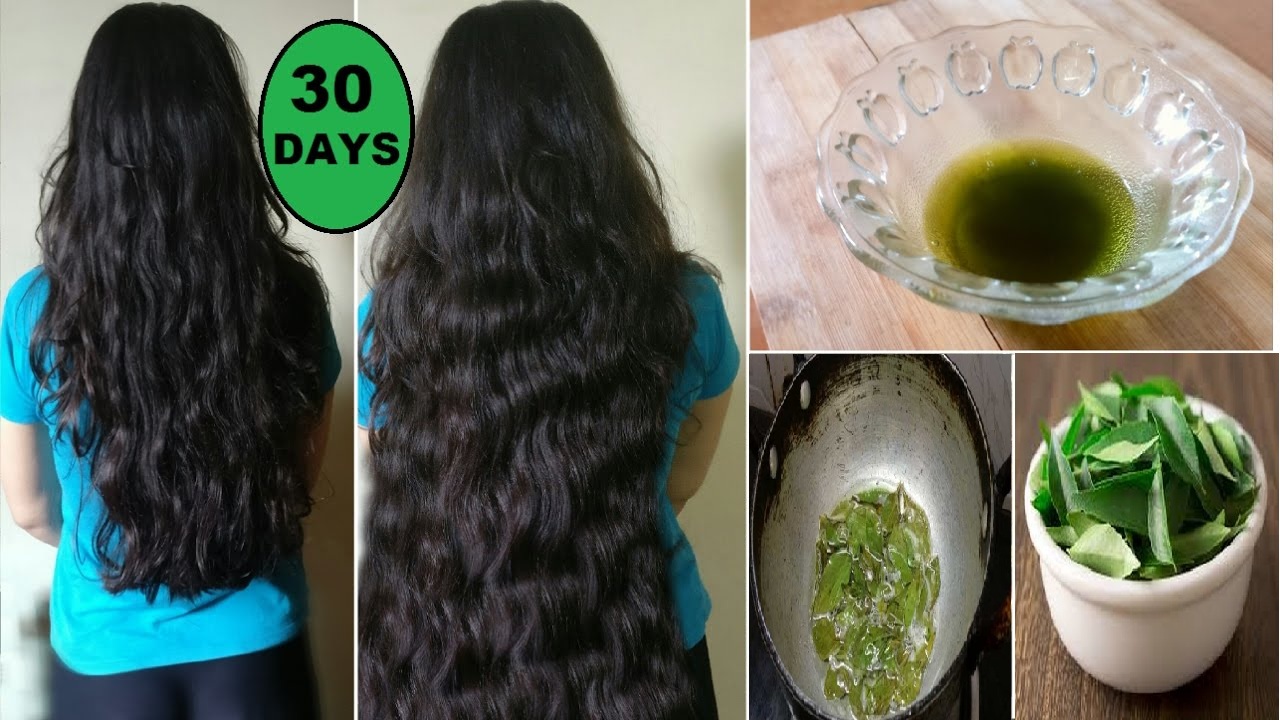 3. Curry Leaves with Coconut Oil
Coconut oil contains fatty acids which combine with natural proteins in your hair and prevents them from falling-out. Using coconut oil to massage your scalp boosts air circulation around your scalp region and intensifies hair growth. Curry leaves contains natural antioxidants, iron, vitamins E and K that fosters the development of hair roots.
How this remedy is used:
Use a low flame to gently heat 1 cup coconut oil.
Then add some freshly obtained curry leaves.
Hang on till the curly leaves turn black.
Take the oil away from the source of heat and allow it to cool.
Dip your clean finger tips to the oil and use it to massage your hair and scalp.
Allow it to sit overnight then rinse it off the following morning with shampoo.
Apply this mixture 1-2 times a week for better results.
4. Curry Leaves with Onion
Onion is rich in sulfur, a substance which promotes regrowth of hair by cleaning up the hair follicles and also improves blood circulation around the scalp region which as a result stimulates and revitalizes the hair follicles.
How this remedy is used:
Peel one medium sized onion followed by slicing it into smaller pieces.
Use the pulp to extract onion juice then add 1 tablespoonful of curry leaves cream to it.
Mix both ingredients with a spoon and massage it to your hair and scalp.
Relax for about 20 minutes to enable it reach your hair follicles then rinse it off using a mild shampoo.
Practice it two times every week.
Final Verdict
While curry leaves are considered to be safe for use, some individuals may be allergic to curry leaves. Therefore, do a patch test prior to using thus remedy. They might stick on your hair due to the natural constituents in it but there will be no more stickiness after your hair completely dries up. Habits such as managing stress, exercising, trimming your hair after a period of 3 months to do away with split ends as well as sticking to healthy diet will give you lengthier and fuller hair. So, try out any of these natural remedies to experience the great benefits of curry leaves on your hair.