We all know a wedding is everything about colours, rituals and sweets.Right from the outfits, décor, to the location, everything is colourful and vibrant. Brides always try different Indian wedding lehengas for her wedding. Some brides choose traditional red/maroon lehengas, and some still try to experiment with patel hues. Others love to include a range of colours in their bridal collaborative. Yes, we are talking about Indian wedding lehngas. Brides should win other hearts with her elegant Indian wedding lehngas.
Importance Of Indian Lehengas In Wedding
Do you know when Lehenga began? It's during the Mughal period. This was the time when women started different types of garments. It the then era when women have started wearing lehengas, but that time was all started for rich, upper-class women and royals, but also amongst the common people. The lehenga quickly becomes the most popular Indian outfits for women.
From there, it was most liked by Maharajas and Nawabs because of its rich, decorative and gorgeous look. We all loved doing experiments with lehengas, especially with styles and trends. Now Bollywood is one of the places where lehengas were becoming popular with jewellery and accessories. What Are The Current Top Designs In Lehengas? Below are the top 10 Modern Lehengas which you can't miss.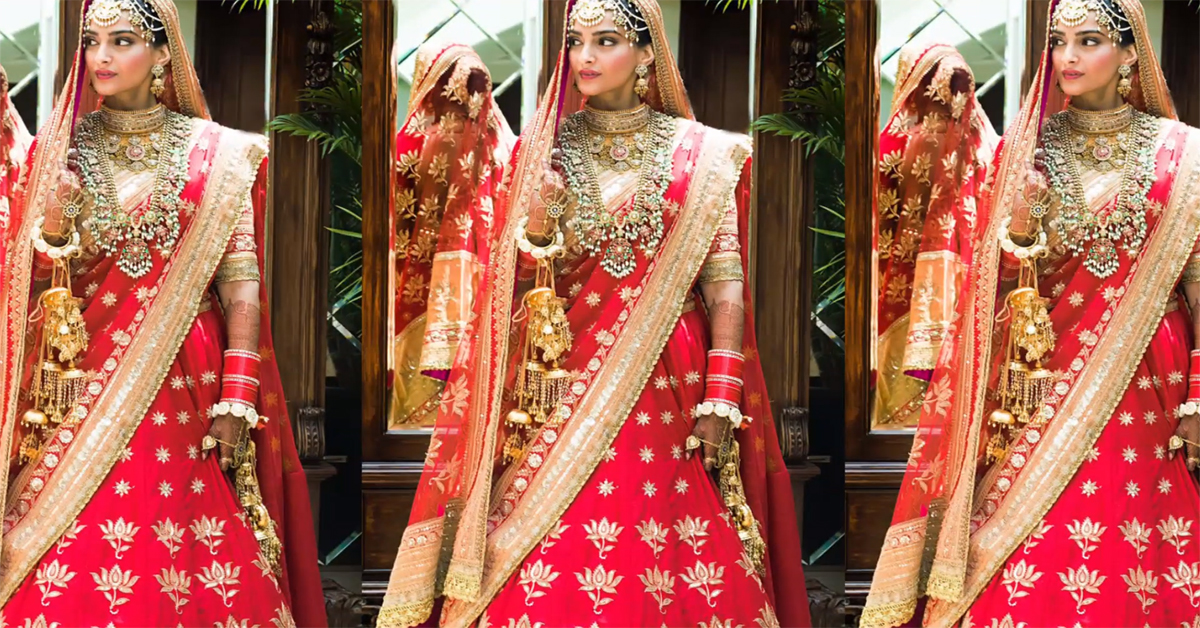 Sabyasachi
If you are looking for something creative and unique, then this is a lehenga which you should try. Their colour pattern has made us fall in love with their collection.
Stylish Beige
It is a classy right lehenga as the hue choice, and florescent designs decorated with an overstated golden blouse appears utterly dreamy.
White Lehangas
If you are looking for an unfussy look, Then this is a type of lehngas you should consider. It is a most elegant yet straightforward lehenga, which is very hard to experiment. So ladies, try it if you like white shades.
Pastels And Sequins
Such lehenga will give a contemporary twist to your lehenga. The stitching work on the blouse looks exceptionally well-dressed and fashionable.
How To Choose The Best Indian Wedding Lehengas?
Choosing a wedding lehenga can be a bit tricky and hard. Let's look at some of the aspects which need to consider when selecting the right lehengas for your wedding-
Lehngas fabric
It is the essential elements to ponder. As you don't want to be uncomfortable and sweaty all the times when wearing in any season. It doesn't matter what is in fashion; you must select the right cloth material for your lehengas.
• For summer-. Chiffons and georgettes are perfect
• winter wedding- silk and velvet work is good
Lehangas as per your body type
It is also imperative to choose the right lehengas as per your physique. Lehengas works indeed wonder when you want the right material, but your lehengas must match with your body type.
Looks? Always matters
We should consider styles on top priority. Right from the elegance of your choli, the form of the lehenga, fittings, colour of the ensemble to the dupatta, every section must come together stunningly.
Lehangas Net
Net is one of the favoured picks for bridal lehengas you can choose for organza which appears like a soft net and looks dazzling.
Wrap up
Above are some of the elements discussed, which is crucial to know why you should choose the best Indian wedding lehengas. We must know the wedding trends every now and then, so that the bride will look beautiful.As knowing it's essential, will let you choose the right lehenga for your wedding.
Congratulation if you are getting married..!!!