A woman always loves to be appreciated for her elegance and style. Kurtis are one of the most preferred outfits of all the women across the world. What better way to add the beauty of your kurtis other than with the coolest kurti neck designs? You will get a lot of information along with the most stylish kurti neck designs' images, from which you can select the suitable one for you. The various kurti neck designs not only make you stylish, it also adds the gracefulness in you.
There a lot of online and offline boutiques and websites which will help you to choose the apt kurti neck design which will help you to stand out in a crowd. You all would have heard the phrase, "the first impression is the best impression". One of the major factors which help to impart a good impression of you to the audience is the way you dress. It will also help you to boost your confidence to face a crowd. An unimpressive and obsolete style can hamper all your good works.
The Different Types of Kurti Neck Designs
To save yourself from all the embarrassments and to get appreciated for being aware of the latest trends, let me introduce you some of the common kurti neck designs available today.
1.  Asymmetric Neck Design
This is one of the best designs for all who have a long neck. It is usually a combination of covered button and embroidery. A wavy hemline will be preferred for the kurtis with neck design to complete the look.
2. Boat Neck Design
This type of kurti neck design has been prevalent in the fashion industry since ages. It is still considered as a stylish design for the women who have well-defined collar bones. This design will make you look broader.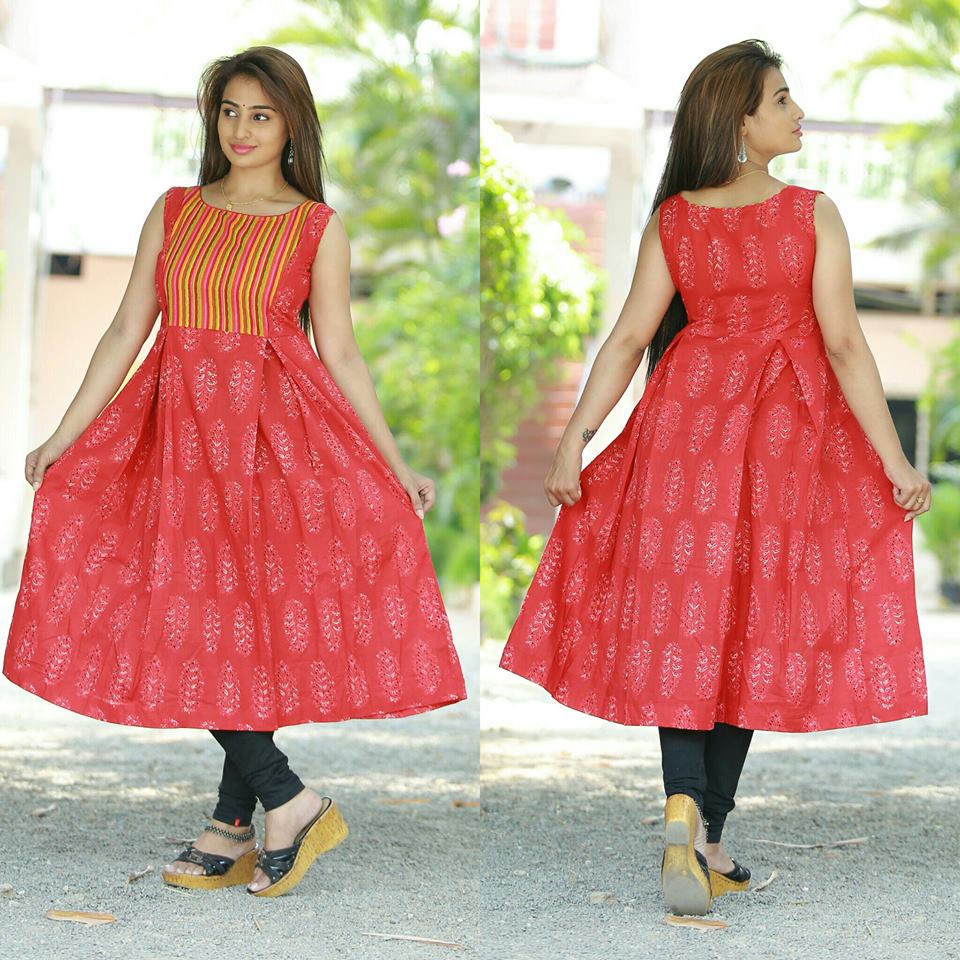 3. Collared Neck Design
This is suitable to be used for formal, semi-formal and casual events. You can complete the look with a pair of leggings or jeans.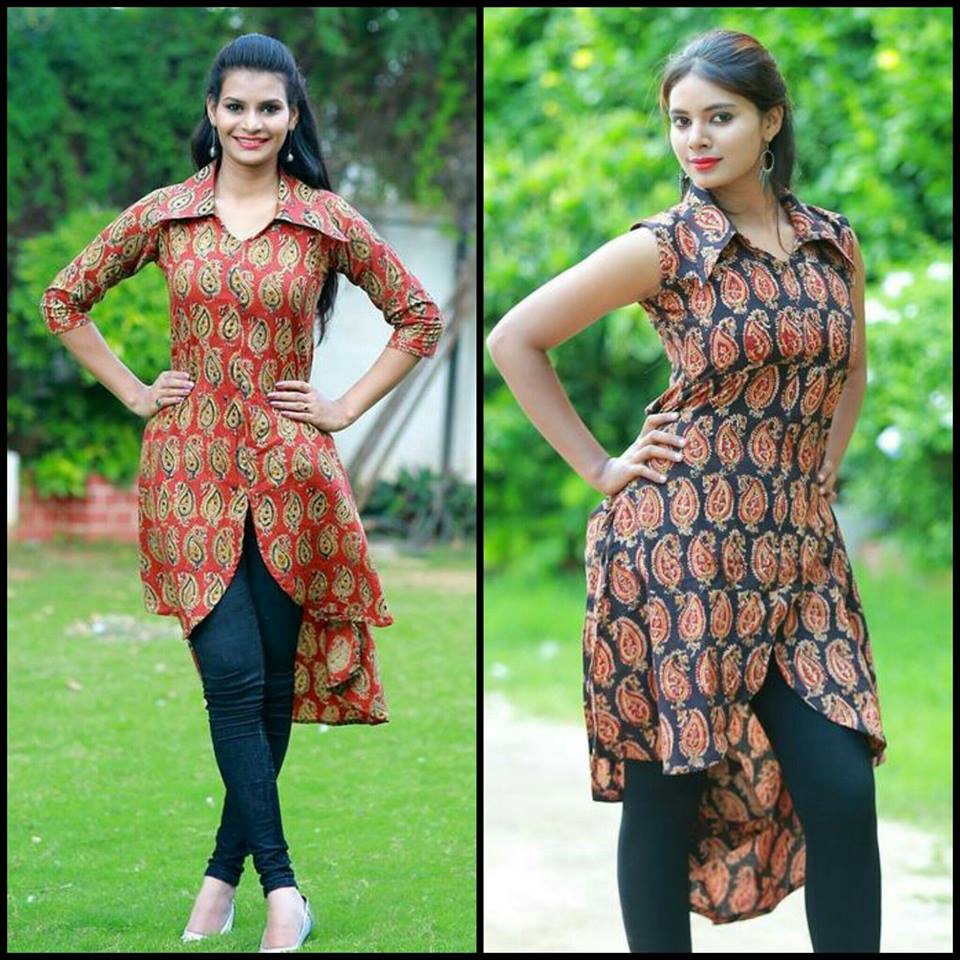 4. Closed Neck Design
Do you wish to look slimmer than you nreally are? Then this is the perfect neckline for you. This is one of the best kurti neck designs to be used for official functions or meetings.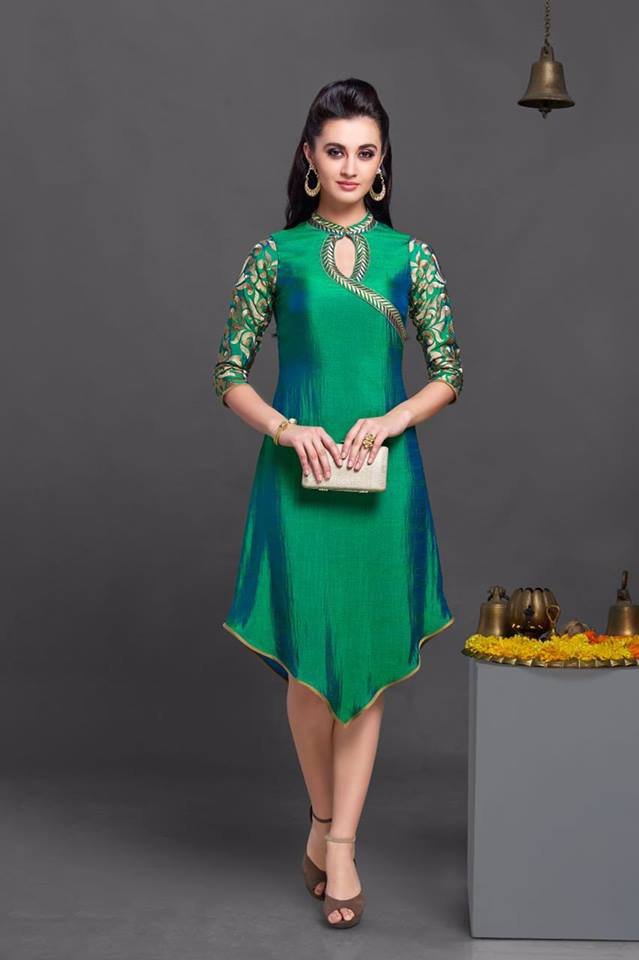 Along with a trendy neckline, you should also have an equally elegant back neck design. Below mentioned are the most prevalent back neck designs for kurtis in the current fashion sector.
5. Diamond Cut
This is one of the best back neck designs for kurtis to make even the simplest of the kurtis to look classy.
6. Circular Cut
If you are in search for a beautiful kurti to wear on any festive occasion, this will be the best back neck design for you.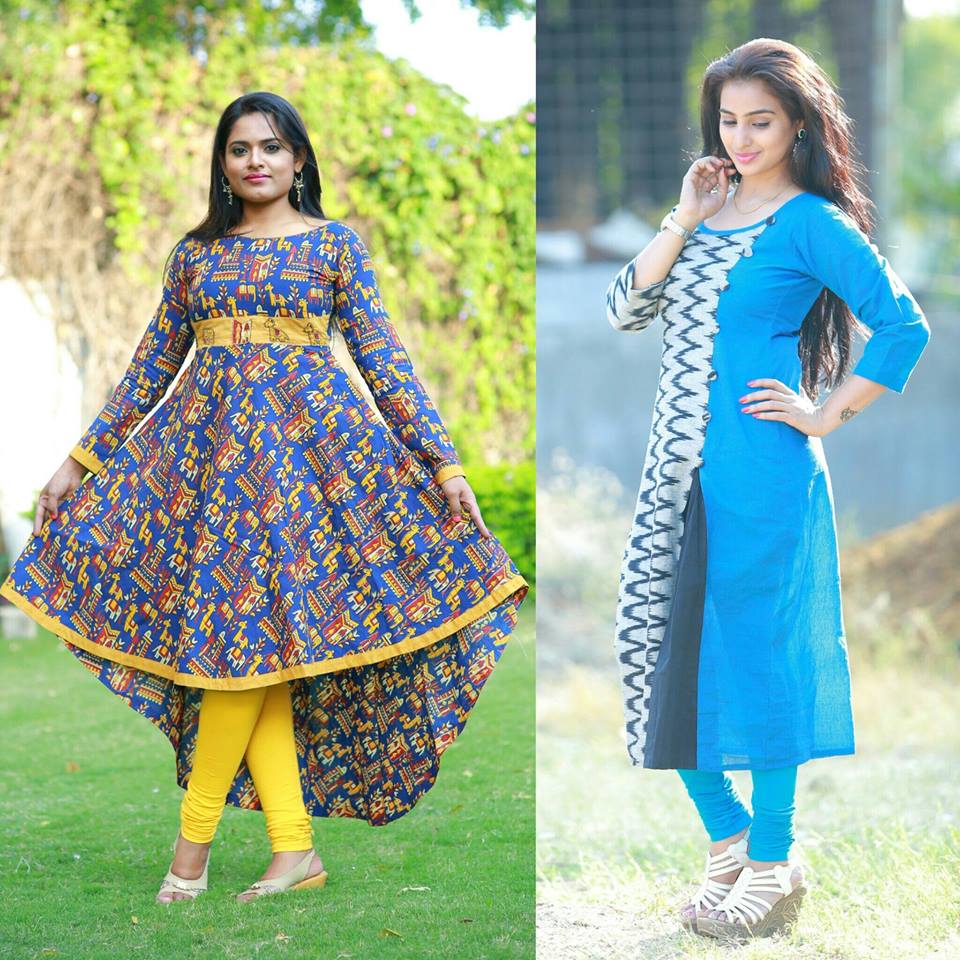 7. Printed Patch
Mostly seen on the Indian wears, this type of back neck designs can be used for a comfortable wear.
8. Knot
This is one of the widely used back neck designs for kurtis and blouses of the sarees in the Indian fashion industry.
9. Deep V'
If you wish to give a more western touch to your otherwise simple kurti, this type of back neck will be the best option for you.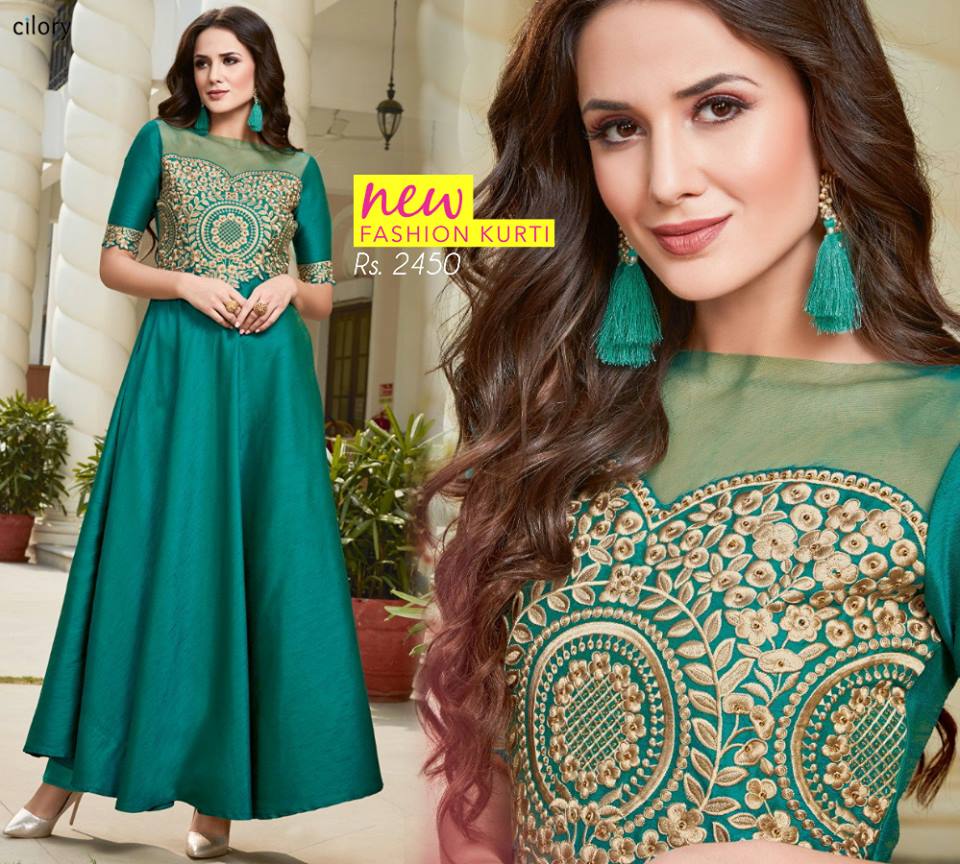 To have a better understanding of these neck designs, you can search over the internet using the aforementioned keywords. You will get a variety of kurti neck designs' images.
To be graceful is every woman's desire. The type of clothing you wear is one of the major attributes which helps to add elegance and style to your each and every step. Hence, choosing the perfect kurti neck designs is also a task which has to be done carefully. Be resplendent with the trendiest kurti neck designs.