Who said chubby girls can't have fun? Yes, sure they can be sexy, confident and charming. With all the criticism that we get, it is not easy to live a chubby girl's life. Do you get mean comments from people like 'you look like a potato'; 'you will never look good' just throw them out of the window and just live your life. One thing you have to remember is that there are few tricks that you might use so that you look effortless and beautiful wearing anything you want. Do not care about anyone, you are you.
First thing that chubby are is insecure. With the ever evolving technology and the increasing charts of modeling industry, we can't help but wonder if we will ever look like those models in those photos. One thing we have to remember is that you are unique and you do not need to look like someone else at all. Be comfortable with that fat handles, that cellulite because they still look sexy on woman because women look real with flaws. Models like Ashley Graham have been a lot of inspiration for us chubby girls. Remember; love yourself the way you are.
Styling Tips For Chubby Girls
1. Do Not Wear Big Prints
Big prints tend to expand your body, which you do not want. A big print on petite people also does not look good. Somehow big prints grab attention the wrong way. So say no to big prints.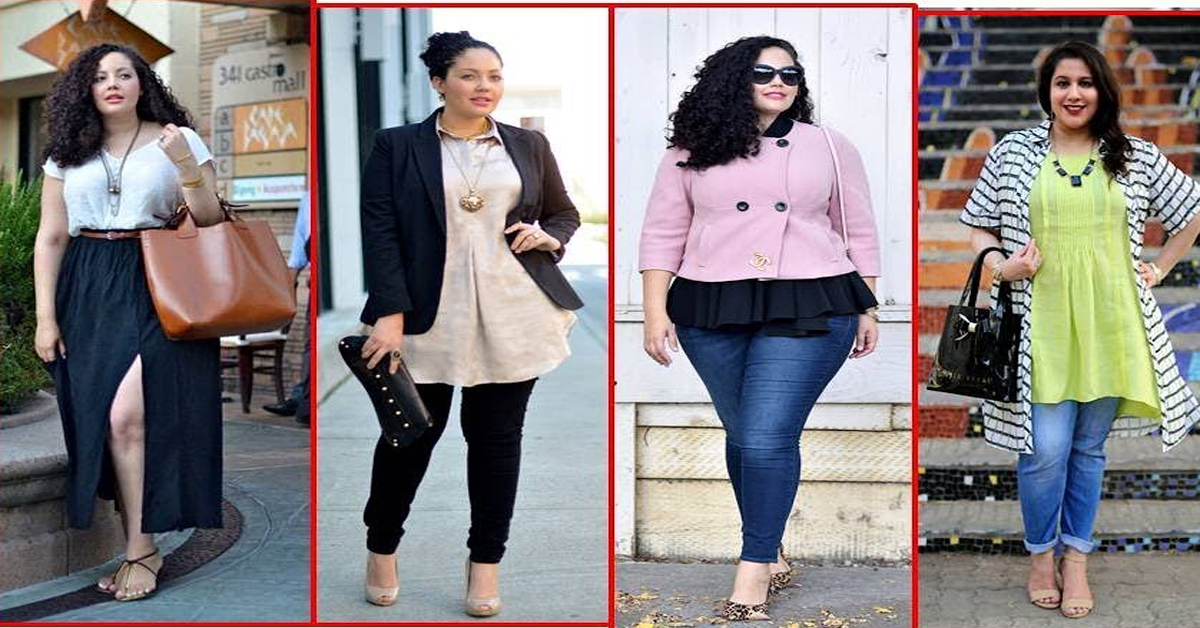 2. Try Using Belts
If you are chubby and you want your waist to look synched then using a thin belt will help you to do the job for you. If you are wearing something like maxi dress then synching waist is important. This little trick will make you look like a million bucks.
3. Wearing Monochrome Outfits
Monochrome outfits are trending these days, you will observe that most of the celebrities are trying to incorporate monochrome outfits. The advantage with monochrome outfits is that you tend to look longer and leaner in them. You can opt for your favorite color too.
4. Layering Can Be Good
If you are uncomfortable showing off your fat then you can cover it. Layering outfits is an excellent idea for chubby girls. One thing to remember is that do not go with stiff fabrics for layering. Use something like lace or net to layer.
5. Dark Colors Will Make You Look Sexy
Wear a black dress and wear something in a lighter color. You will find that you will end up looking good in black dress rather than a light colored dress. Dark colors have that ability to shrink up the space. Therefore if you want to look a little leaner then dark colors are the option for you.
6. Using Appropriate Jewelry
Using the right kind of jewelry can be extremely necessary to grab good kind of attention. Wearing a neckpiece which is long and one that reaches your upper stomach will do the trick. It will draw away the attention to itself making you look leaner.
7. Using Heels Can Be Helpful
When you are little taller, it will obviously distribute the weight more evenly. A good pair of heels might make you look like a long, lean goddess. If you observe the runway models, they are always in their heels strutting their stuff off.
8. Using Shape Wear To Suck It In
Shape wear can be extremely helpful when you had a little excess the previous night and you have grown a food baby in that process. A good quality shape wear will last you for a long time.