Sarees are an essential type of clothing for Indian women as even today, most Indian women have worn or wear sarees quite often. There are different types of sarees available in the market, and every area of India has a unique style of sarees, making it the quintessential form of clothing in India. Sarees are worn for both casual events, for daily chores, for work, and also for festive events. Sarees are often worn with jewellery in India, and a necklace is generally the top choice as it goes well with the outfit. Sarees are very trendy even today, and women of different ages wear sarees every day in India.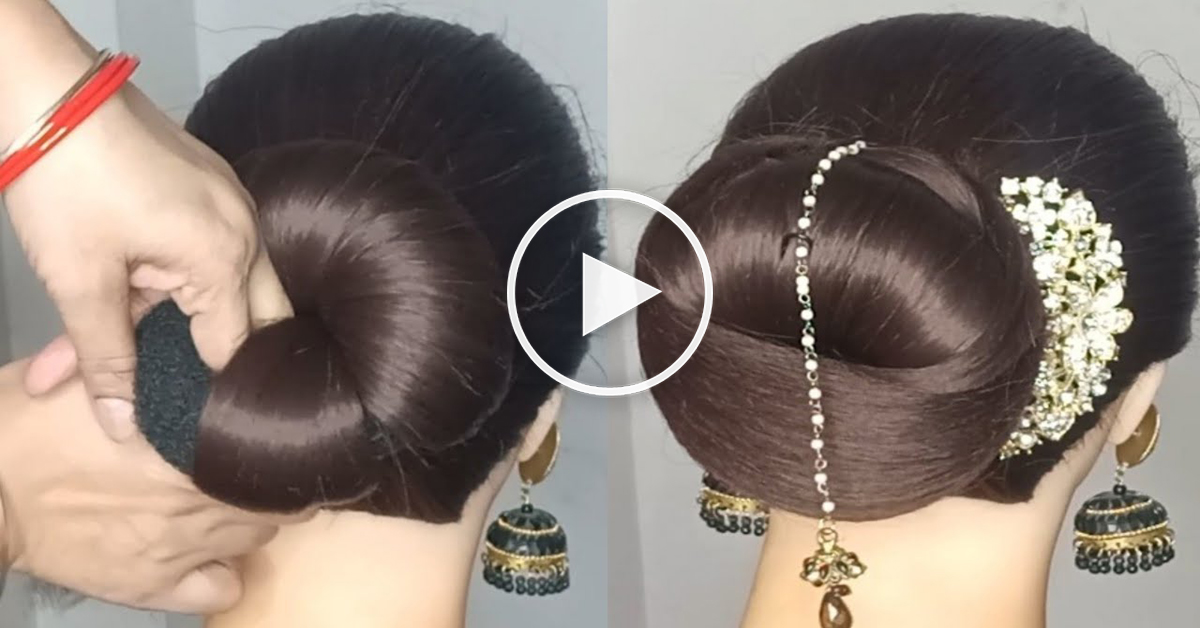 A necklace is a type of jewellery that is worn around the neck and is made by using metal, precious stones, strings, beads, and decorative embellishment. Necklaces are the perfect jewellery item to wear with sarees, and there are different types of necklaces that can be worn with various kinds of sarees. Some delicate and minimalistic necklaces can be worn with casual wear sarees whereas more heavy and embellished necklaces are more suitable for more festive occasions. These necklaces can be made with fake jewels and can be inexpensive or can cost a lot of money if they have been made by using precious metals and stones.
Heavy and Embellished Necklaces
For unique designer sarees or sarees with heavy work, zari and embellishments require a necklace that matches these sarees. Necklace designs with sarees that are most popular are large necklaces that come in a set with matching earrings. Massive statement necklaces are perfect with sarees worn in weddings, family functions, and other festive events. These necklaces usually made in gold, silver, platinum and multi-coloured stones and are at least an inch or more in width are very popular. Heavy choker, large beaded chunky necklaces, multicoloured necklaces, and oxidized necklaces all look good with sarees.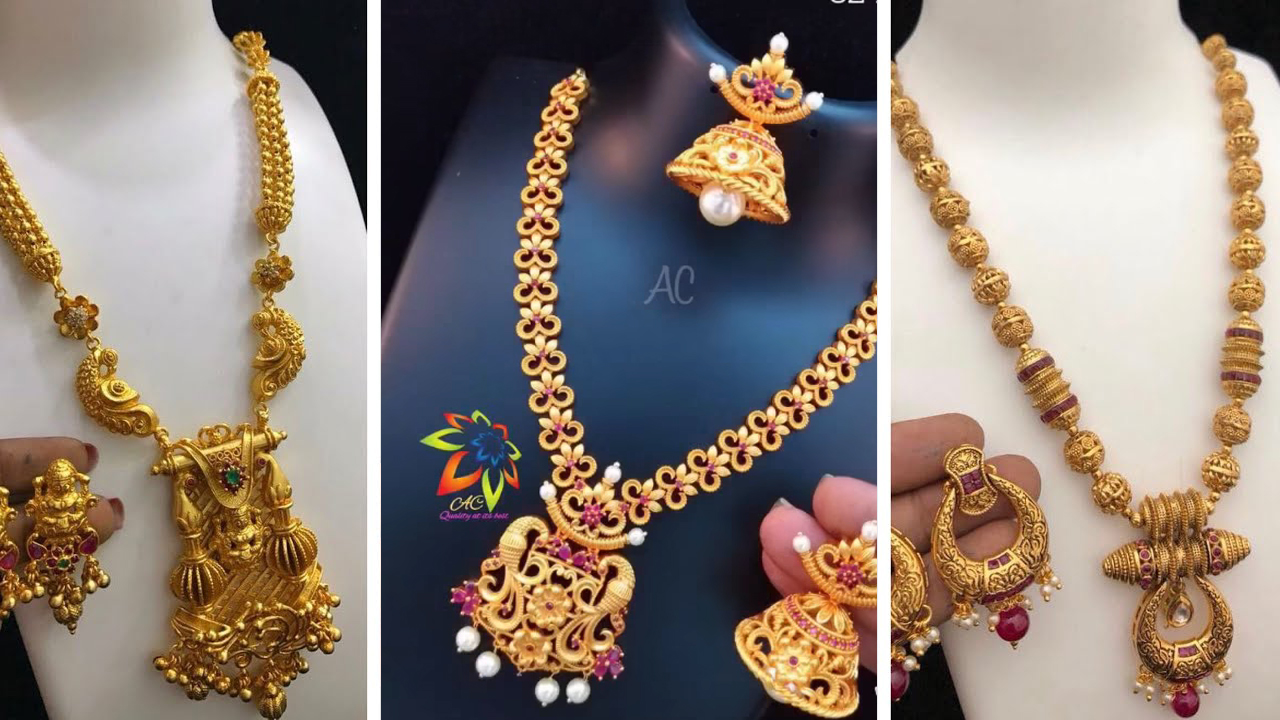 Bridal Necklaces
Bridal jewellery needs to be visible and has to match the heavy designs that are generally used in making bridal sarees. Large studded chokers, Persian chokers, rani haar, satlada, and Navratna necklace are all popular with different bridal and festive sarees. The gulbandh necklace, the princess necklace, and the bib necklace are popular with traditional sarees with heavy borders. Aadh necklace, full collar royal style necklace, and guttapusalu are bridal necklaces that are worn traditionally with bright sarees with gold borders.
Casual Wear Necklaces
Many women wear sarees for daily chores, meeting friends and also for work. A thin, delicate necklace, multicoloured beaded necklace, simple collar necklace, leaf and flower necklace design with sarees, pure Swarovski studded necklace, and simple pendants are all popular with daily wear casual sarees.
Sarees are easy to wear and are perfect for Indian weather. Sarees are often accessorized with jewellery, purses, and handbag. Necklaces are the best type of jewellery with sarees, and as mentioned above, there are different types of necklaces available in the market that work well with different types of sarees. These necklaces are available easily at stores and online, and many women have a collection of necklaces to wear with different sarees.