Top 7 Best Makeup Brands In India : Unlike other body organs, skin is very sensitive and susceptible to skin reactions like rashes, acnes and pimples because it's exposed every time. When a woman begins doing makeup, there are a great deal of experimentation. Moreover, since many women possibly will have other commitments, their budget is limited, so they would rather go for cheap yet valuable products.
Therefore, below are the 7 best makeup brands in India that will meet your needs by not only saving your money but also giving you a healthy and attractive look to make you feel confident all day long. Lakme, Coloressence, Revlon, L'Oreal, Amway, Viviana Colors and Jovees are the top 7 best makeup brands in India 2017, here we have added brief info of these company. If you using any of these products , do share your valuable review with us in the comment section. We really like to hear from our readers.
Top 7 Best Makeup Brands In India
1. Lakme : Founded by Unilever, one of the biggest company in the world producing cosmetic and cream products. Lakme is a mostly used product by a large number of classic Indian ladies. The brand keeps on producing innovative, effective and reliable products. It is a beauty cream trusted by many Indian women for many years and some have extend their cosmetic centers by setting up Lakme beauty salons. Known as the most reliable brand in India, Lakme has been offering quality and effective cosmetics for over 50 years. Many women prefer this brand than other brands in INDIA especially artists and other models. Lakme provides many products but of high quality ranging from cheap priced makeups to professional price range.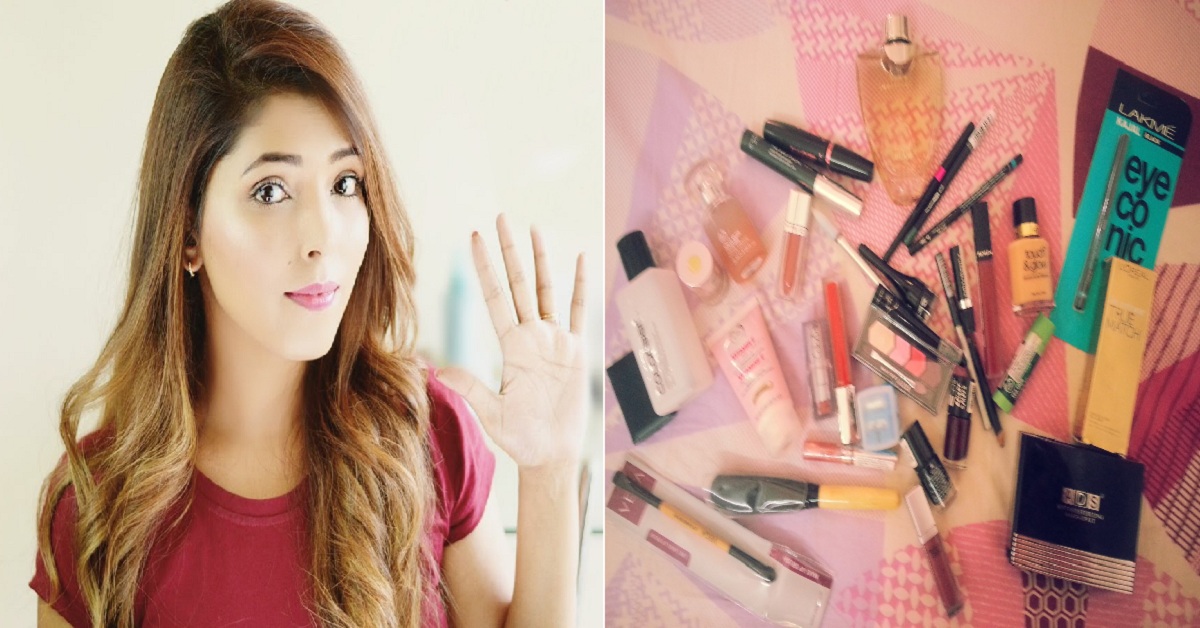 2. Coloressence
Coloressence was founded under Nature's Essence, a beauty and cosmetics company in India. It produces makeup in different scales and packages and the pigments used in this brand are of high quality and originates from Germany. These makeup products are stretching out fast in India and other Asia regions. Their offer lots of cosmetics ranging from eyes to face and lips cosmetics, these products are undoubtedly high quality and offered at reasonable prices. These products are suitable for daily uses thus Indian women can go for them without worrying about side effects. They have different shades in lipsticks and nail polish. The brand has developed into a household company and is aiming at spreading out and enlarging its market by introducing premium cosmetic products.
3. Revlon
Besides being used by majority of Indian women, Revlon is considered as an international brand because it offers a variety of lip, eyes, face and nails makeups. This brand comes with a wide range of nail paints which are highly valued by many makeup lovers. Its lip and facings colors makes this brand favorite to all women of different ages and status in India and other parts of the world.
4. L'Oreal
L'Oreal is a stylish brand that manufactures not only face and skin cosmetics but hair maintenance products as well. This product is marketed all over the world and is promoted by the most celebrated people and broadcasting channels across the world. For instance In India, it is advertised by Sonam Kapoor and Aishwarya Rai Bachhan while Demi moore and Penelope Cruz advertise this brand abroad.
5. Amway
This makeup brand is slowly absorbing the Indian market today and has introduced several makeup, skin and health care products. Apparently, the brand has now unveiled a modern woman's top quality skin care range known as Attitude that is always advertised on different television channels nowadays. Besides, Amway range has launched another byproduct named Artistry which comes with unique colors.
6. Viviana Colors
This is a well-known Indian beauty and aesthetic company that produces a variety of makeups, hair care, and skin care for men as well as women. Vivian Colors boasts of a wide range of clients including celebrities, homemakers, college goers, and corporates among many others. It targets to extend to women not only in India but to the world at large and its popularity is a sign of its phenomenal growth as a result of its quality products. Many people appreciate different types of cosmetics produced by this company. Apart from producing high quality makeups, Vivian Colors have an excellent market reach, and are always unique especially on promoting their cosmetics through various forms of media. The company's output is increasing steadily.
7. Jovees
Being an Indian herbal aesthetic company that produces skin care products, Jovees produces lip-Balm and face-pack among many other products. These products are manufactured at brand's own art mechanized units by use of the most contemporary scientific approaches. Jovee products are meant to make you have a beautiful and attractive look. This brand has received positive response from many of its customers thus being a reason for its growing popularity day by day. It intends to manufacture products of high quality at cheap and affordable rates.
Final Verdict
These make up brands relied by majority of Indian women to maintain and upkeep their skin as well as getting rid of those flaws of their facial skin should also be used by other women around the globe. However, it is always important for anyone going for cosmetics to select the appropriate kind of makeups and the right product that will not cause irritations to their skin particularly to those with sensitive skin.