Top 7 Eyeliner Tricks Every Woman Needs To Know : With lots of trends and looks of eye cosmetics out there, many women find it difficult and confusing to single out eyeliner tips which will seamlessly suit their own preference. That's why this article has devised a comprehensive list of best eyeliner tricks to guide you through your hunt for contemporary and sophisticated eyeliner ideas.
These ideas have been tried and are beyond doubt the best eyeliner tricks to include into your day-to-day eye makeup routine. Below are some of the best eyeliner tricks all women should know to inspire their beauty. 1. Use a Mascara Liner : After applying an eye makeup, some women may stay away from daylight to stop eyeliner from melting on their skin. That's when this trick is needed most. To apply mascara, curl your lashes then add 2-3 coats of mascara, holding and pressing the lash baton to your lash roots without twisting it. When placed in between the roots, the mascara deposits will enrich your eye with eye-opening effect.
2. Try a Taupe-Colored Eyeliner
A Taupe-Colored Eyeliner adds a refined impact to your eyes and makes them look bigger at the same time makes them look lighter thus you can open and close your eyes comfortably. Apply it around your lash line from top to bottom, or smudge it over the waterline.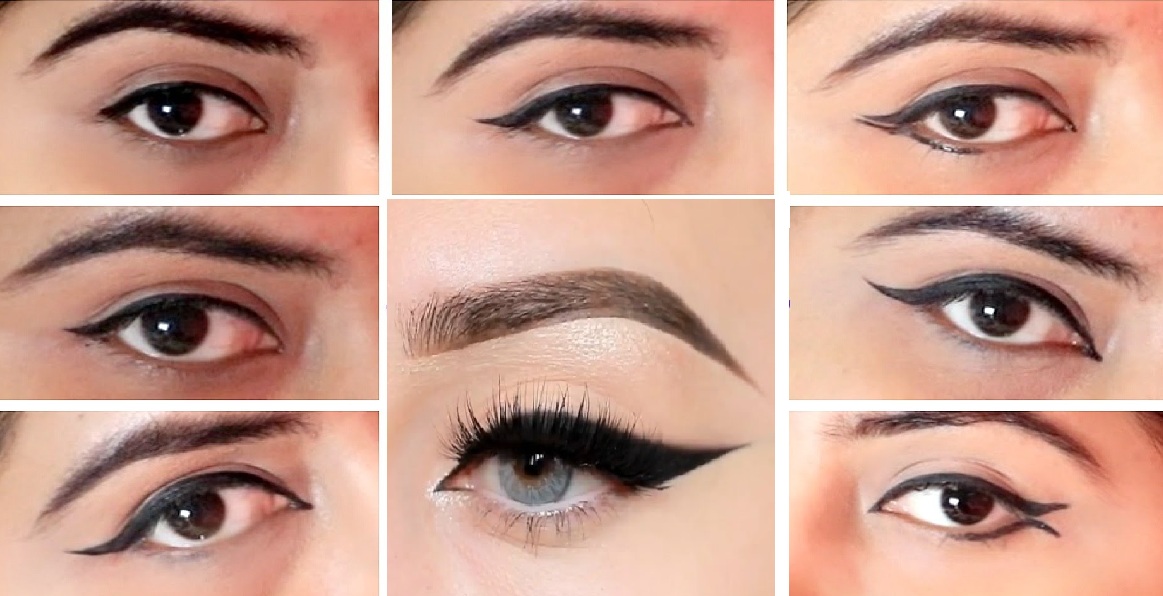 3. Use a Pencil to Outline Your Cat Eye
There is no time you will be very disappointed than when you when you will be trying to spike a dramatic cat eye but everything goes wrong. If you want a more complete and amazing look when tracing a cat eye, first use a soft liner to sketch the shape you desire. The good part of pencils is that it's much easier to erase than liquid liner in addition to getting a perfect shape with less risk.
4. Erase mistakes with Makeup Primer
Erasing mistakes requires a lot of care, otherwise you risk damaging your skin including where you did not apply the eyeliner. In addition, some makeup removers are oily, hence they may simply cause discomforts to your liner. Carefully rub the liners with a small soft brush immersed in a primer. This will smoothen the edges of your lashes at the same time ensuring water resistance and durability.
5. Match Your Eye Shadow and liner
Doubling your liner and shadow will make them stay in a steady position. Matching your eye shadow will give you great definition at the same time make you look stylish and more contemporary or even add more to your charming looks.
6. Apply a Gel Liner with Smooth Concealer Brush
When applying eyeliner, dip a concealer brush inside the eyeliner container till it coats well and use it to apply your liner. It's much easier to do this unless you are after precise edges or lines. This is because using a brush will give you added control. Apart from that, it doesn't require a lot of vigilance, so everybody can use it including individuals with shaky hands. Alternatively, you can use a brush to draw a thick line to give you a smooth, eye-opening effect.
7. Use a Post-It for Winged Liner
If your wings are unsteady, a post-it will work perfectly. Position it from the exterior corner of your eye to your eyebrows. It plays a bigger role in directing the flick to ensure they spread on every side.
Final Verdict
There are many different methods you can use to create an amazing look. If you are doubtful, give the techniques above a try but most importantly, pick the one the one that is simplest for you or the one you are comfortable with. The day you will easily make a gorgeous and stylish eye shape, is the day will turn on eyeliner tricks mentioned above for your eye beauty endlessly.