These days girls definitely have a stack of leggings in their closet and having those they are confused about how to pair them for different occasions. The internet is flooded with pictures of influencers, celebrities, and Instagrammers showing off their legging loving pictures and there is a great source of inspiration for us. You can look at their cool outfits and draw ideas from it. Style with comfort is definitely something that we crave for these days and it has definitely become a priority in 2020. You can also try with certain outfits and experiment with it.
Dresses are flirty, skirts are pretty, jeans are trendy but we all have those days when you want to wear something that is comfortable and that's when leggings come to your rescue. Leggings have staple in a woman's wardrobe since the gym wears are in trend. From airport looks to gym looks leggings are slaying all the way. These are extremely comfortable and versatile and can be worn even at the workplace. So if your someone like us who loves to wear leggings not only for gyms and airports but also outside that, then you are in the right place.
1. Crop Top & Leggings
Wearing crop top with leggings will turn your simple look into a stylish and structured outfit. Crop tops are the new trend in fashion and they work perfectly for gyms and airports looks. If you want to dress it up then add a little fanny pack and it will give you a sporty look.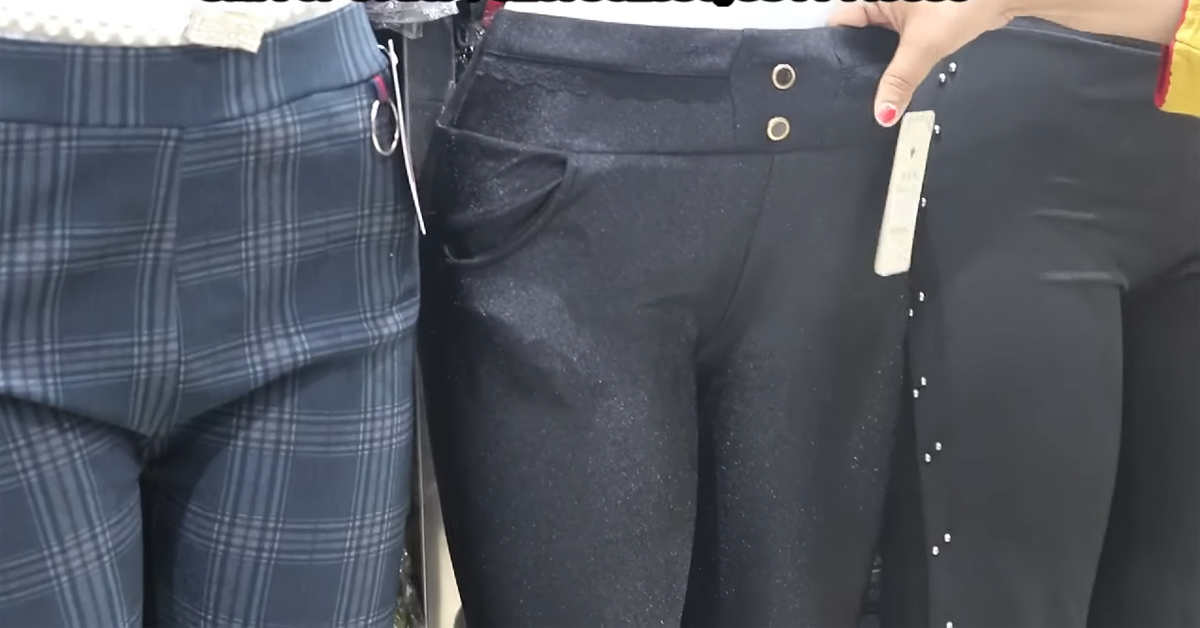 2. Oversized Sweater & Leggings
The most classic, cozy and comfortable outfit you will ever wear is definitely a piece of oversized sweater. All you need is your favorite pair of leggings, oversized sweaters and booties. This will make your body look streamlined and extremely sexy. This has to be a perfect example of stylish yet comfortable clothes.
3. Bralette & Leggings
Bralettes are something that naturally adds sexiness to your outfit and when you pair them with your leggings they make it look extremely hot and gorgeous. You might have seen pictures of celebrities acing this look. Just to add up you can put on a layered gold neckpiece.
4. Cropped Hoddies & Leggings
Need warmth as well as style? Then go for great-fitting leggings with your hoodies. These are the go-to look for people who choose comfort over anything else but also works perfectly fine for girls who want to wear something comfortable but do not want to compromise with their style. You can wear them casually while going out with friends and also for movie dates. To style it up the team it with boots or sneakers.
5. Oversized T-shirts & Leggings
What's better than wearing your boyfriend's oversized T-shirt with your leggings. One of the biggest trends of the season conveniently has to perfectly pair over-sized t-shirts and leggings. For that extra chic look grab a pair of sneakers. As comfortable as they are and they are definitely Instaworthy.
6. Button-Down Shirts & Leggings
Yes! Your leggings can make for a sophisticated ladylike outfit. You can pair your leggings with some casual button-down shirts and that will make your outfit look like they wear just meant to look stylish. Wear it with your casual sneakers boots or even stilettos.
7. Bomber Jacket & Leggings
Celebrities like Gigi Hadid and Kylie Jenner are a major inspiration behind this look. If you are a Jenner-Hadid fan then you definitely know what I am talking about. Bomber jackets are perfect for the weekend look because they are stylish and comfortable.