Oily skin is arguably among major problems affecting women skin, and many find it problematic to find the appropriate makeup product. With some few hours of sunlight exposure or excessive heat especially during summer seasons, your face starts shining e as if you had an oil bath. However, you may find the appropriate product but most of them are most likely expensive and not good value for your money.
An oily skin is a common problem to many women, and most of them are finding the best way possible to do away with it, including helping each other out. In this post, I have compiled a number of drugstore foundations ideal for oily skin. These products are not only effective when it comes to getting rid of oily skin but are also relatively cheap thus they're great value your money.
5 Best Drugstore Foundations For Oily Skin With Price
1. Maybelline Fit Me, Price Rs 525
This is one of the best oily skin drugstore foundation manufactured Maybelline, this light formula blends in wonderfully and gives a fair light coverage. The product is ideal for dealing with oily skin and giving it a light texture. The products comes in 6 beautiful shades and is sold particularly in India. Besides, this foundation matches perfectly with every woman's skin and is a favorite to many.
2. L'Oreal 12H Mat Magique Foundation, Price Rs 595
L'Oreal 12H Mat Magique Foundation is the latest product from the brand. It comes with a smooth creamy touch that blends effectively and rapidly sets to a lusterless finish. This super light formula gives a medium to light coverage that is ideal for Oily skin. It comes in six shades and works perfectly with light coverage for every oily skin.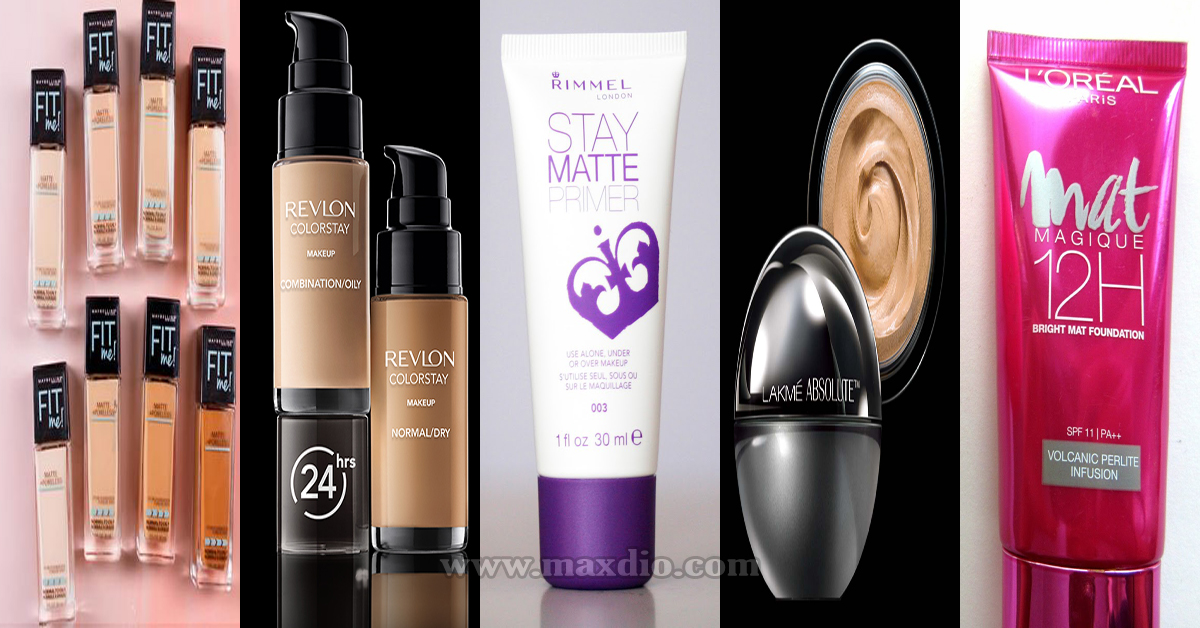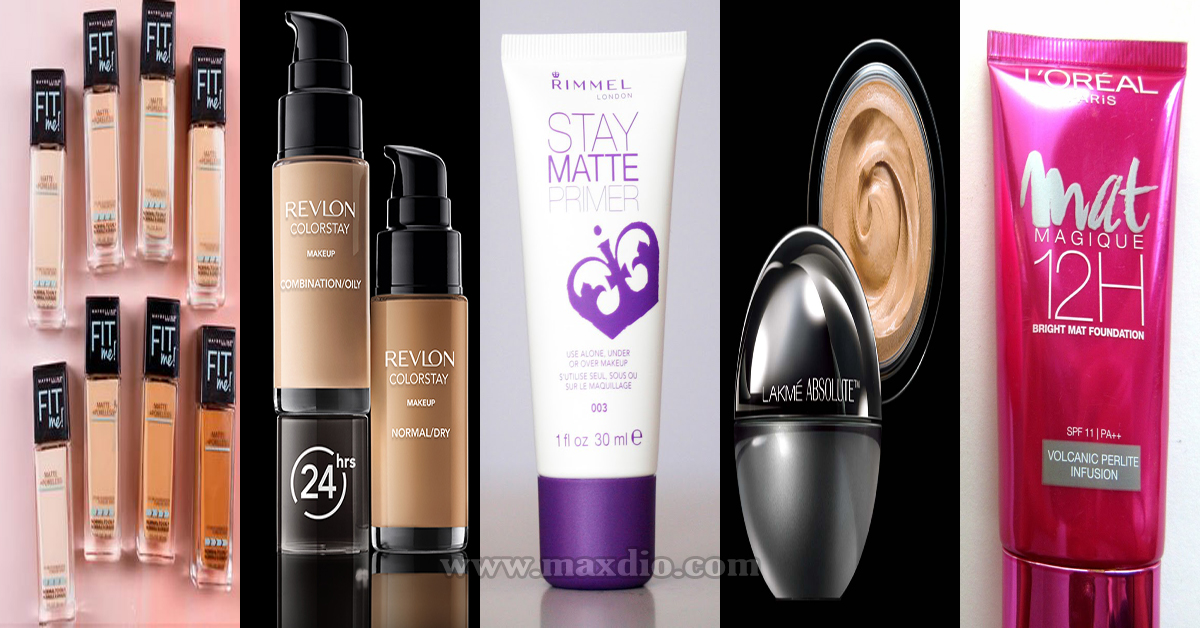 3. Revlon Colorstay Oily Skin Makeup, Price Rs 995
Designed for Combination as well as oily Skin, Revlon Colorstay Oily Skin Makeup is one of the well-known drugstore products for Oily Skin. It gives heavy to medium coverage with nonglossy finish which makes it ideal for social gatherings like parties and festivities where one will need more than one coverage for an immaculate looking base. Unfortunately, though what makes this foundation disappointing is that it comes in 3 shades only making it difficult to have the perfect match.
4. Rimmel Stay Matte Foundation, Price Rs 450
Rimmel manufactures superb beauty products and most of the foundations produced by the company have been admired by many. The product is available in India as well as all popular ecommerce websites. Being a popular light weight foundation, Rimmel Stay Matte Foundation gives a coverage ranging from light to medium with a nonglossy finish. This foundation has been rated among the best drugstore products for oily skin. It comes with an east to blend, light weight texture that gives a pure base.
5. Lakme Absolute Mattreal Foundation, Price Rs 725
This is a lightweight, whipped styling spray formula that gives a gorgeous lusterless finish. Using it on a regular basis will give you a smooth looking and blended skin. It nurtures a skin with a medium to light coverage which makes it ideal for every type of skin. Lakme Absolute Mattreal Foundation is packed in 6 shades.
Final Verdict
These are beyond doubt the best drugstore foundations available in India for Oily Skin offered at a fair price. Apart from being sold in stores and markets, these products are available in various ecommerce sites so you can choose the shade as well as the formula that is ideal for your skin.