Western wear is very trendy in India today. Jeans, skirts, tops, shorts, and dresses are easy to wear and popular among all age groups. However, none of these can be compared to the glamour and style of a saree. Women wear sarees not just for festivals, events, and occasions but saree is also a convenient option for everyday wear for millions of women all across India. Matching the saree with the right hairstyle is crucial to make the entire ensemble look stunning.
There are various hairstyles for sarees that look stylish not just for special occasions but also for everyday wear. Different occasions need different types of hairstyles. The following are some of the best hairstyles that look really chic with sarees for different events and occasions: Hair Buns : This style is one of the most common types of hairstyle that works very well with a saree. The traditional bun with a flower garland around it works well for religious events and special family functions, especially with a heavily embellished saree. The low twisted bun or the Chinese top knot is both modern hair buns that work well with a simpler saree in a more youthful look.
Chic Hairstyles for Sarees
hair bun options include the low side bun, the high bun, the braided bun and the Greek up do. All of the above-mentioned hair buns work well with different types of sarees.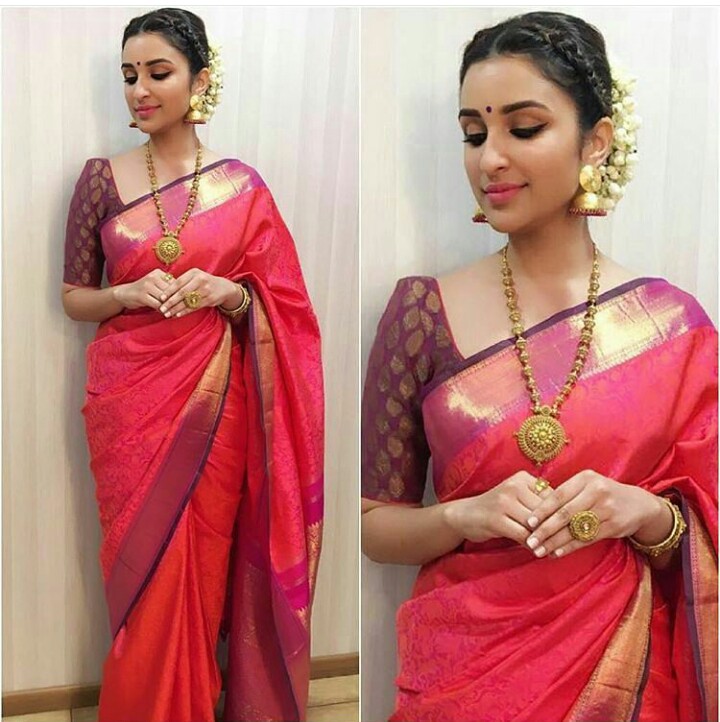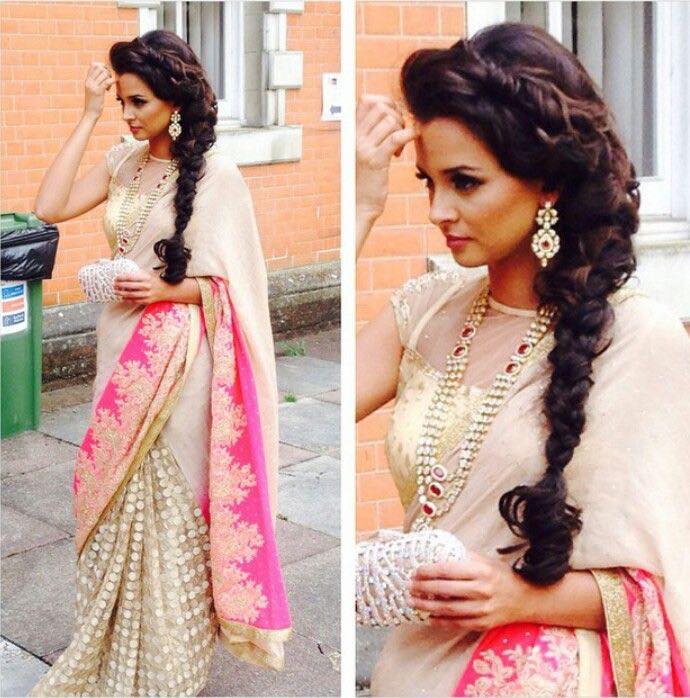 Curls, Layers, and Waves
Layered hair with soft curls looks really good with a saree. Sleek and shiny layered hair with soft curls at the end is a safe yet fabulous choice when it comes to pairing hairstyles with sarees. A simple layered hairstyle that is well maintained also works well with a saree. Another sophisticated look is to straighten the hair with a step cut hairstyle. This is an easy hairstyle to maintain and is a good choice for women who wear sarees as daily wear.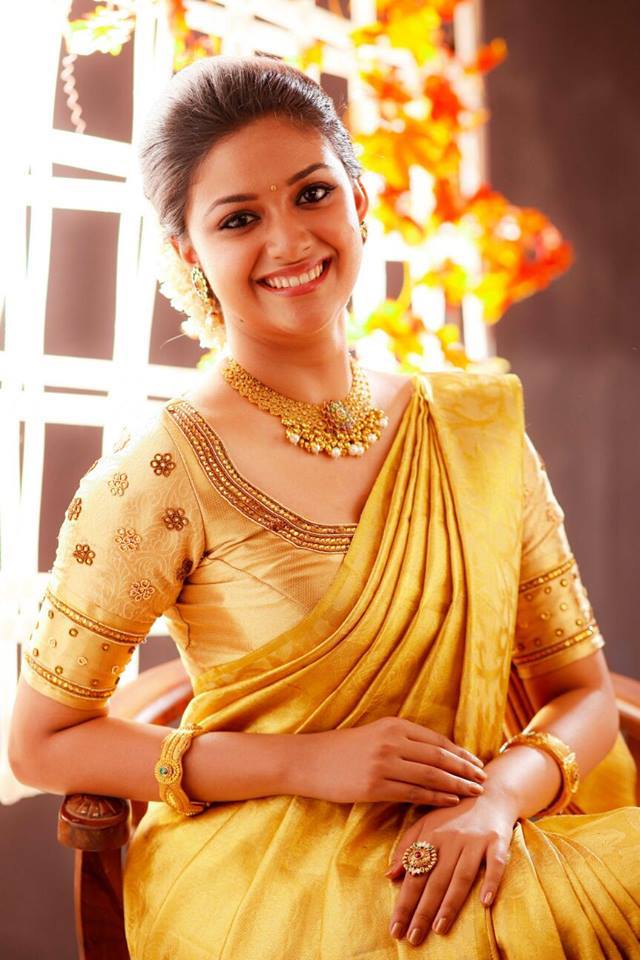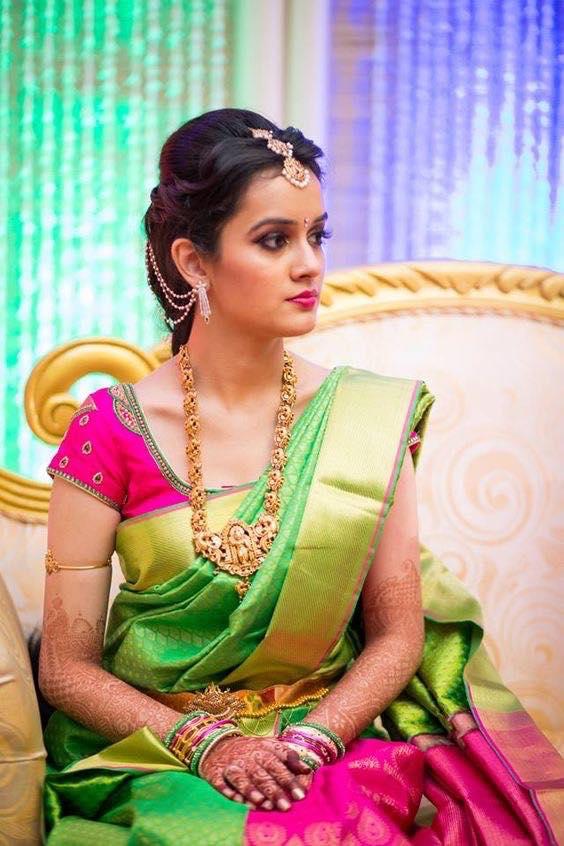 Braids & Ponytails
There are many hairstyles that incorporate a braid in them. Braids go very well with sarees as they complement the more traditional look of a saree. A messy fishtail braid with a saree is very popular, especially for special occasions. Many women in India like to wear a long braid with a saree and then accessorize the braid with a trendy clip. Another choice for a hairstyle that compliments a saree is the classic French braid. Different types of French braids work very well with sarees. A simple and fuss-free hairstyle that works well with a saree is a high ponytail. It gives height to the overall look and is an easy solution for women who want a good hairstyle on the go. Some women also like the low ponytail with a straight and sleek hairstyle. This works well with simple sarees and not so much with sarees worn for special occasions.
Sarees are a beautiful aspect of Indian fashion. Wearing the right kind of hairstyle with a saree makes women look truly beautiful. The above-mentioned attractive hairstyles work very well with a wide range of sarees.