Floral prints are one thing that will never go out of style. They are so classic and timeless and everyone loves sporting a floral print every now and then. There are a few things that you have to remember before styling a floral print. It makes you look youthful and ageless therefore every girl out there must own at least a floral dress or a top. But have you ever thought about dressing it with floral pants? Floral pants are taking over the trend and we cannot deny that they look absolutely stunning.
One thing you have to remember before picking a floral print is picking up the right sized print. Small prints should be preferred because they make you look slimmer and all the attention will be drawn to the flowers on the trouser. It is generally not prefer by all and the being they can be extremely challenging to style. One thing you have to remember is that you have to balance your outfit. If you are wearing print on the top then wear something plain on the bottom and vice versa. Therefore when it comes to styling a floral print trouser you have to make sure that the top is plain.
1. Pairing it with plain tee shirt
One of the simplest ways to style a printed trouser is by wearing plain white or black tee shirts on top. This is a fun yet bold look to carry. Keep all your accessories rather plain because you do not want to take off your attention from your pants.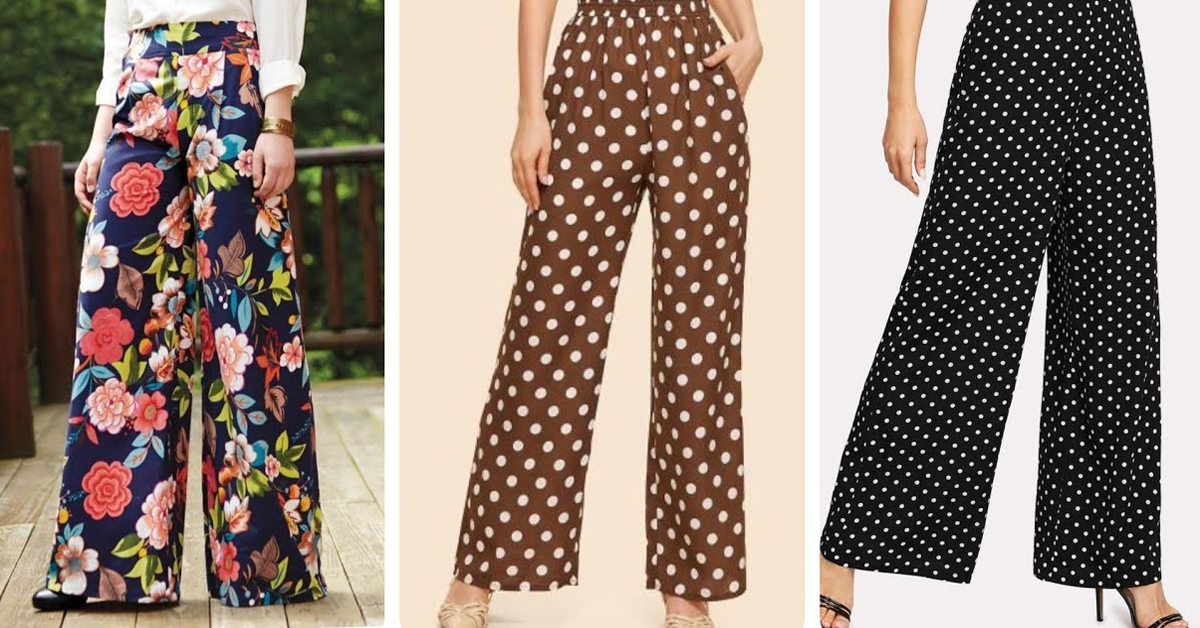 2. Pairing it with turtle neck tops
One of the best ways to style any trouser is by pairing it with a turtle neck. They look classic and it is something that every girl out there owns.
3. Pairing it with a bralette
If you have a lacy plain black or white bralette then you can surely pair it with your floral printed pants. This would help you to emphasize the print on the pant. Just make sure that the bralette fits you perfectly and there is a belt that you can accessorize your pant with.
If you really do not like to show your skin and yet look amazing in your floral pants the this is the perfect option for you. Make sure that you tuck the shirt in and add a nice statement belt. Pull your hair into a ponytail to pull it off. Make sure that you carry a plain purse and you do not overdo with your jewellery because it will be too much going on and the eye will not catch the pants.
5. Long tops and floral pants
If you are new to the fashion world and you think that wearing floral printed pants is a little outrageous the you can try paring your floral printed pants with a long plain top. The reason you have to stick to white and black is that you do not want the attention to go to your top but instead you want the pants to show up.
6. Going with matching blazer
If you think that your outfit is not living up to your expectations you can always go with a matching blazer. Make sure that the blouse or the top inside is plain or else there would be too much going on in one outfit. Try to match your bag with the blouse you are wearing. Also match your shoes with your blouse. Try to keep your hair simple because the outfit is already speaking volumes.