There are so many ideas by which you can decorate your room, but some of them are effective and most impressive. We are here to share some most remarkable room decorating ideas with you all. Let's have a look at them. It can be difficult to find a cost effective method to decorate a bedroom when you know that fads and tastes change quickly. When decorating your room, here are 8 simple ways that will help you spend your money more wisely. If you switch the décor in the entire room, you will find yourself spending a lot of money that will likely be short lived.
Add Canvas : Canvases are one of the most appealing decorative items. Hang canvases in your room with some cool single color or two or more color combinations to brighten your room walls. The quantity of canvas depends on you; you can use a single big canvas instead of two or more. You can fill a big space of the wall by using canvas, how! Think smartly.
Gallery Of Pictures
Add a beautiful gallery of pictures of your family members, only yours, your kids, your parents, etc. It shows your love to the people in the gallery and gives a very soothing effect in the room. The gallery frame can be mixed and matched with the wall color or can be contrasted. The hanging style of the gallery can be in the grid, long line, zigzag, cross or straight line or can make any shape like star, triangle, oval, square, etc. Choose which suits the best.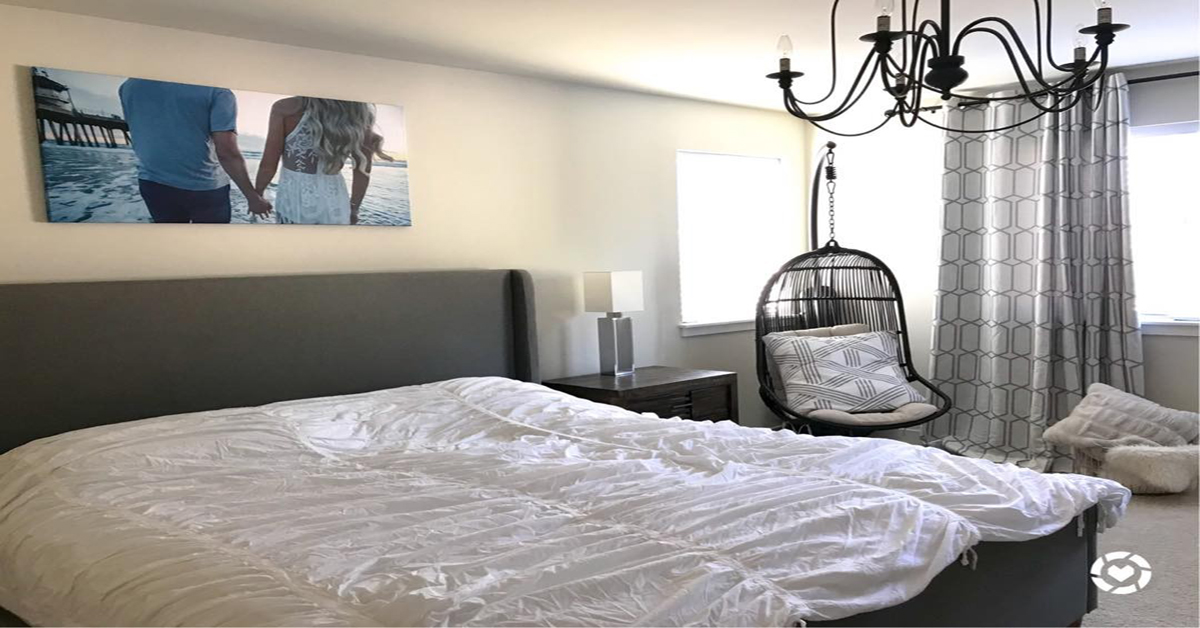 Wallpapers And Fabrics
Use one of the greatest decorative item of all time the wallpapers and fabrics. There are thousands of designs, textures, and colors available in these decorative items. If you are from London the best wallpapers and fabrics, you can get from the showroom of the only the most famous wallpapers and fabrics brand "Fardis." High-end wallpapers and materials are available with customized services at Fardis. Wallpapers and fabrics are one of the best ways to decorate walls and can be installed in a short period. Apply wallpapers and fabrics for immediate amazing change and appealing environment.
How To Decorate My Room
Side Tables
Use side tables to decorate your room. Side tables can be used with sofas, beds, chairs, etc. You can add lamps, books or other commonly used things to fill the spaces on the side table. The colors of side table can be matched up with the room's furniture or with wall's color. The design of the side table should be suitable for that furniture where you will place it.
The Perfect Color
A fresh coat of paint is required, but what color to go for? The answer is white, always white. Stay away from plain white, ghost white or snow white though. These shades are too stark. Instead, settle for linen white or magnolia white. These shades are warm whites, and that is why they are perfect for dining rooms. Colour should be added to space with the furniture and table settings.¹
The Perfect Table
Find a wooden table as long as the room allows. Remember to leave enough space for chairs to be moved around and for people to enter and exit the space comfortably. What you want here is a dark wooden table, something a tad rustic with a rich mahogany type finish. The finish shouldn't be too smooth though. It's nice if the character of the wood shows through.²
The Perfect Chairs
The chair frames should be the same color as the table. They should be cushioned though, for comfort's sake. Although plain wooden chairs look great, nobody likes sitting on them. As far as the cushioning is concerned, here you can either go for something white with a design on it, or something like a dark olive green or a dark shade of red (if you're feeling dramatic).³
The Perfect Table Setting
Always use a white tablecloth and white plates. This will ensure that the food stands out. Colored tablecloths and plates will make the food look bland. As far as the tablecloth is concerned: don't use one that covers the entire table. We want to see that lovely dark wood that the table is made of; it creates a lovely contrast to the walls.
All it takes to create the perfecdining a room is some paint, some furniture, a white tablecloth and some white plates. As for the rest, well, we thought we'd leave some space for your creative spirit and personal touch. Choose a colorful centerpiece; add some candles and other table decorations. Remember to allow the base elements, namely the furniture, to shine.