Most women love to follow fashion and look stylish for all types of different occasions. Dresses are some of the most feminine types of outfits and an ensemble is not complete till the dress is matched with great accessories. Mismatched dresses and accessories can make the entire ensemble look tacky and like a fashion disaster.  We get to play with fashion and style so much that we tend to wear new thing ie accessories. But doe it hurt to not wear funky clothes and only boring professional dressing style is the ticket to any outing. Well, getting dressed to any outing, work or occasion has certainly changed with the course of time.
You can wear a smart piece on a plain outfit for your interview (depending upon your industry) but wearing on daily basis can be challenging too. But now you need not to worry, we have some unique ideas which will definitely make your outfit less boring. Fashion is about the ability to be able to match a dress perfectly with different types of colorful accessories. Various accessories go very well with a dress. The following are examples of teaming dresses with great accessories to look fashionable and stylish:
Ethnic Jumpsuits
Jumpsuits are becoming increasingly popular all over the world and also in India. These dresses are easy to wear and are suitable for a casual outing, formal wear and even for slightly festive occasions. In India, there are ethnic jumpsuits that women are wearing which are likely regular jumpsuits but with traditional patterns and designs. Colorful statement belts, large earrings, high heels, jackets, trendy sunglasses, and even multicolored hats look good with jumpsuits.
Western Dresses With Traditional Patterns
Western-style dresses with ethnic styles are becoming increasingly popular in India. These dresses are designed according to western fashions but have traditional prints, fabrics and borders and embroidery done on them. Traditional colorful jewelry works very well with these types of clothes. Gold, silver and rose gold bold statement jewelry is often worn with such dresses. A stylish tote bag, a clutch, ethnic sandals, and sunglasses are perfect accessories for such indo-western style dresses.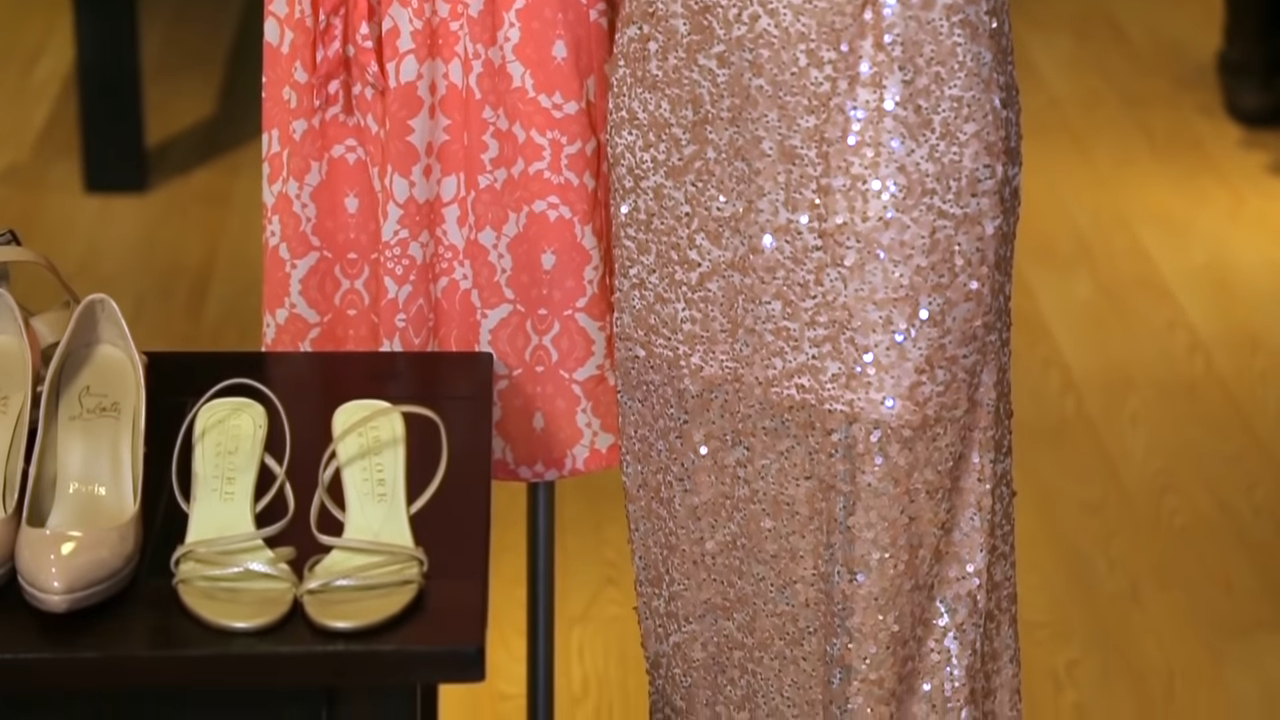 Kurta and Pants
One of the most casual and regularly worn outfits in India is basic kurta and pants. Kurtas can be worn with jeans as well as with tailored pants. This outfit is very versatile and can be worn at casual outings as well as in formal settings like offices. With dresses like these, casual shoes like slippers, sandals and jewelry make sense. There are two types of jewelry that are perfect accessories for kurta and pants. Either minimalistic jewelry works well or chunky, beaded and colorful jewelry works wonders with such an outfit.
Ball Gown Style Lehenga Choli
For a more festive occasion, a ball gown style lehenga-choli is a great choice. These lehenga-choli dresses are extremely colorful and matching jewelry is always the best accessory. Matching jewelry sets are available in different colors for such outfits and the perfect bag for such an outfit is a small clutch. These outfits can be worn with high heels or with flats and wearing colorful nail polish with such a dress is a smart choice.
Casual and Party Dresses
There are many types of casual party dresses available in the market. A stylish watch, a small purse with a chain style strap, a statement colorful necklace and a glittery bracelet all work extremely well with such dresses.
There are different types of dresses available in the market and teaming them up with colorful accessories is a great way to create an ensemble or outfit that is perfect for different types of occasions.