We know stilettoes and pumps are in fashion these days but there's nothing that can match up with the style and comfort we get with boots. Lace up boots are something that is extremely stylish and valuable to your wardrobe that will never steer you wrong. These have the versatility and are never a bad choice to choose over heels and pumps. They can make you look bold and powerful at the same time, these boots give major sporty vibes and are definitely a must have. There are hundreds of ways you can style them up with your jeans or skirts or even with dresses.
Lace up boots are fashion race right now and you might have noticed the social media is flooded with many such looks by your favorite influencer, Instagrammer and celebrities. If you own a pair and wat to style if with your different outfits but aren't sure about how to wear them, then do not worry we are here for you. In this guide we bring you different types of ideas to wear a lace up boots which are comfortable and very trendy, so without any further ado let us get in-
1. With midi skirt and sweater
Donning this outfit is definitely a fall-inspired outfit. You can opt for a neutral to light shade sweater and pair it up with a midi skirt that has a bold color or pattern. To give a shape and flatter your body you can add a statement belt to your top and make it look more stylish and trendier. You can also go for some accessories, something that you are comfortable in, say a bag or sunglasses.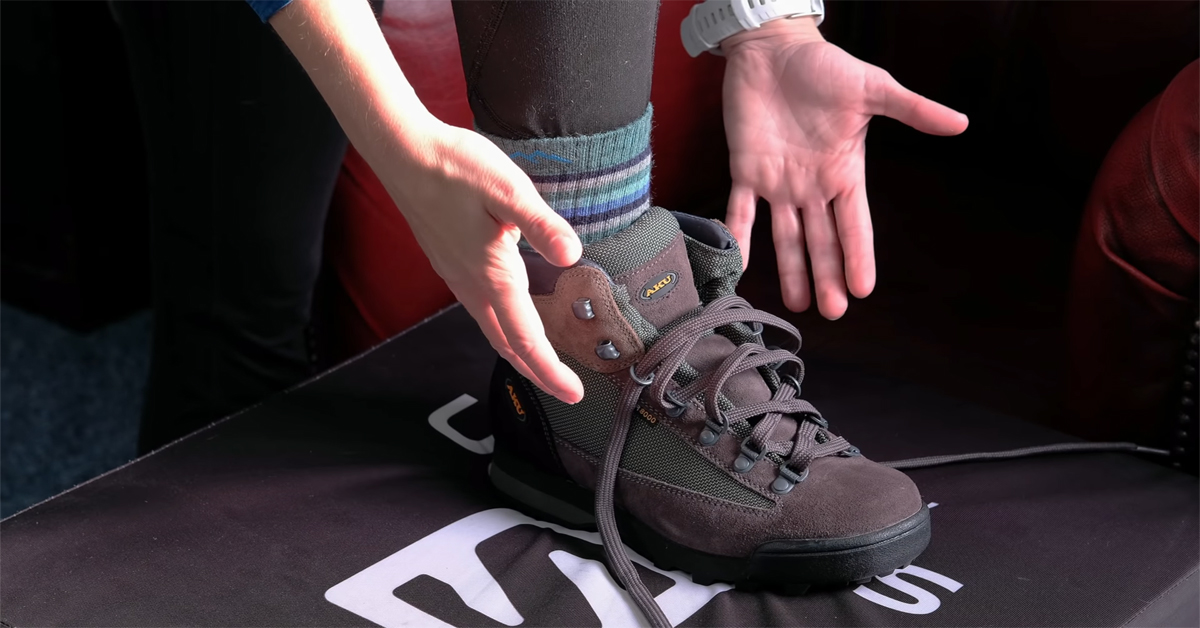 2. With a leather skirt, sheer tights and jacket
Leather skirts are definitely something that has been ruling the fashion industry for ages and gives you a new avatar every time you wear it. So get your hands on one of the leather skirts and pair it up with sheer tights and a jacket, this whole look will make you look expensive and add a touch of sporty vibes. You can opt for these kinds of outfits for a girls' night out or even for a party. You can finish the look by adding some gold jewelry to it.
3. With a chiffon dress
Chiffon is something that every woman loves, these fabric are very comfortable and flowy that makes you feel like you are in a film wearing those flowy sarees, but this time it's the chiffon dresses that's setting up the trend, go for a pretty looking chiffon dress and lace up boots, this is just the perfect combination and will give you girly vibes. If you want to style it up a bit then you can definitely go for a hat or a jacket and sum the look.
4. With denim
Like they say denim is something that can never go wrong and lace up boots with denim make a super stylish look. Get your hands on a denim shirt and pants, add some accessories like a bag or a neck scarf and jacket. You can finish up the look by wearing these lace up boots, you can wear this for a road trip with your biker friends or for days when you want to add up an extra to your outfit.
5. With floral prints
Floral prints are something that gives you girly summery vibes, these are extremely beautiful and can just be paired up with lace up shoes. There's not much you should add to this as it might look a little overdone.