Clothing and accessories are the main aspects that will enhance a person's beauty. The art of applying aesthetics, design and natural beauty to clothing and accessories is called fashion design. Fashion designing varies from one place to another according to one's culture and tradition. India is a country which is showcasing its ancient tradition in the field of fashion designing industry. There have been many fashion designers in India who are making our country proud through their contribution in the fashion designing industry. Manish Malhotra, Ritu Kumar Sabyasachi Mukherji, Rohit Bal, Anita Dongre, Manish Arora, Tarun Tahiliani are some of the top fashion designers of India. To 5 Indian fashion designers are
Manish Malhotra
Manish Malhotra is one of the most famous names in the fashion designing industry. He was an Indian model at the beginning of his career and then turned into a costume stylist. He is known for his works in Bollywood, Telugu cinema, Tamil cinema, Hollywood and television. There is a hint of Indian traditions in the Manish Malhotra's clothes which is also coupled with fashion sense.
He has become one of the favorite fashion designers after having worked with Sridevi, Urmila Matondkar, Kajol, Kareena Kapoor, Alia Bhat, Deepika Padukone, and the list goes on. He is one of the hot fashion designers among the leading ladies in Bollywood.
Sabyasachi Mukherji
Sabyasachi Mukherji is a Kolkata based fashion designer whose creative vision has taken him to a different level in the fashion designing industry. When one hears about Sabyasachi, we can just imagine the saree which has become a trend in the Indian fashion industry.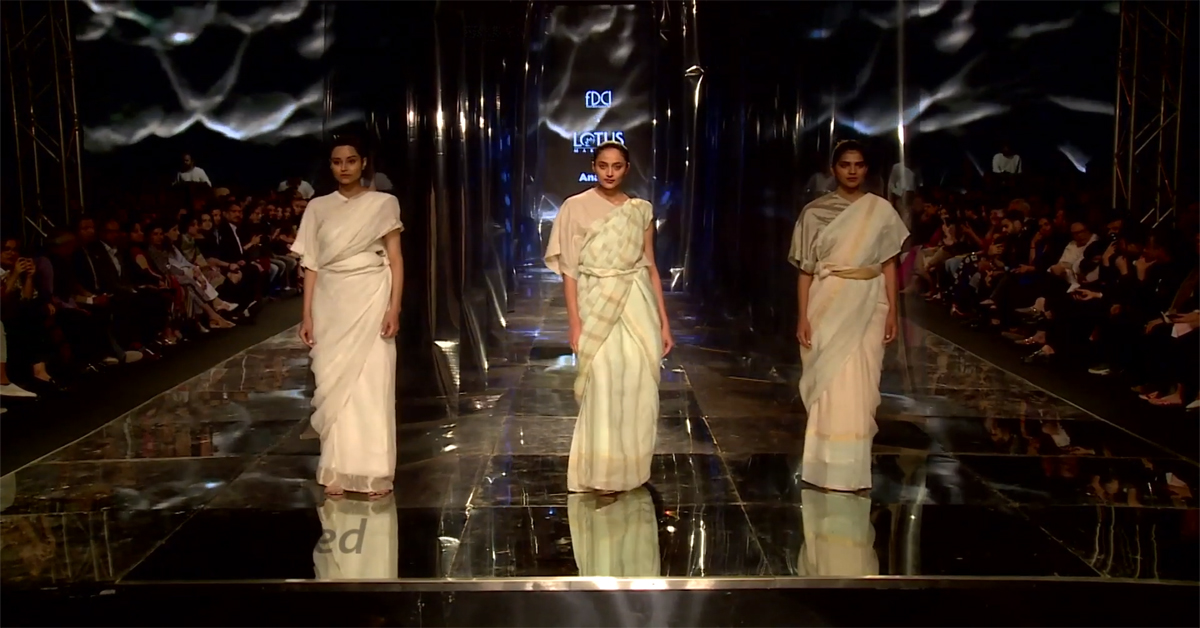 He is the youngest board member in the National Museum of the Indian cinema. Bandhani work, gotta work, block-printing, and hand dyeing are some of the popular trends of his works. He showcases tradition in his piece of work. He is known for the fusion of vibrant colors and different patchwork designs in his works.
Kanika Goyal
Kanika Goyal graduated from the National Institute of Fashion Technology, Delhi has her raging passion and love for design and innovation. Kanika Goyal label was the label that she had launched through her raging love for design. Adidas Originals, SmartWater and Absolut are the brands that she collaborated with in the past.
Her label has a collection of stunning menswear and womenswear. Her collection was showcased at NextGen, Lakme Fashion week 2015. Alia Bhat, Shwetha Salve, Anushka Sharma, Regina Cassandra, Roshni Chopra are some of the celebrities who have adorned her designs.
Ritu Kumar
Ritu Kumar is one of India's foremost fashion designers who has developed her unique style reflecting the ancient traditions of India. The boutique culture in India was first introduced by her under the brand name 'Ritu'. Ritu Kumar's interest lies in the forte where she can draw heavy works in Indian clothes which can give a traditional and rich look.
For her contribution to the field of the Indian fashion industry, she has been awarded the 'Indira Gandhi Priyadarshini Award' recently. Ritu has also been awarded the Padma Shri award 2013 which is the country's fourth-highest civilian award.
Manish Arora
Manish Arora is one of the top most New Delhi based Indian fashion designers. He can be considered as one of the most celebrated fashion designers in the Indian fashion designing industry. He has fashion spreads in various magazines internationally. He is known for his unique play of colors in his piece of work.
He is also known for his astute craftsmanship. Prestigious stores such as Printemps, Joyce and Saks 5th Avenue are the stores where Manish sells his creative creations worldwide.
Tarun Tahiliani
Tarun Tahiliani is the first Indian fashion designer to showcase his work in Milan fashion week. He has made an enormous contribution to the Indian fashion designing industry. He can be considered as one of the noticed Indian fashion designers.
His love for craftsmanship has made him one of the finest fashion designers. Indian craftsmanship is mixed with digital textile printing which can be found in his piece of works which enhances aesthetic beauty.