Whatever the season is, earrings are something which women live for! No matter you are wearing an Indian outfit or you are going ahead with western outfit, earrings are something which can add elegance in your styling. We have a collection of exotic jewelry pieces which are boon for you, which can go with your Indo-western outfit. There are some specific types of accessories that are very popular with teenage girls. Bracelets, wristbands, cute rings, casual necklaces are all popular accessory options for every female. Casual jewelry items are also liked by all the female age group. Cute headbands are also great accessories for females and so are glittering pins and hair clips. The following are some fashionable accessories that add style to your wardrobe:
1. Feather Earrings
Who does not want to steal the show? We can help you win every situation, just wear your pair of feather earrings! It's hard to not fall for this feathery earring, available in different colors and sizes feather earrings are something which can never go out of date. One can wear this pair with a crop top and long skirt or with a kurta set.
2. Oxidized Jumkas
Aren't you in love with humans? These oxidized jhumkas are the all-new trend! Coated with silver-toned effect and in different designs just lay your outfit. The best among these are dome=shaped jhumkas where you will find peacock shaped detail. These earrings will go with your chanderiKurti and palazzos set or make them go with your halter neck cocktail dress.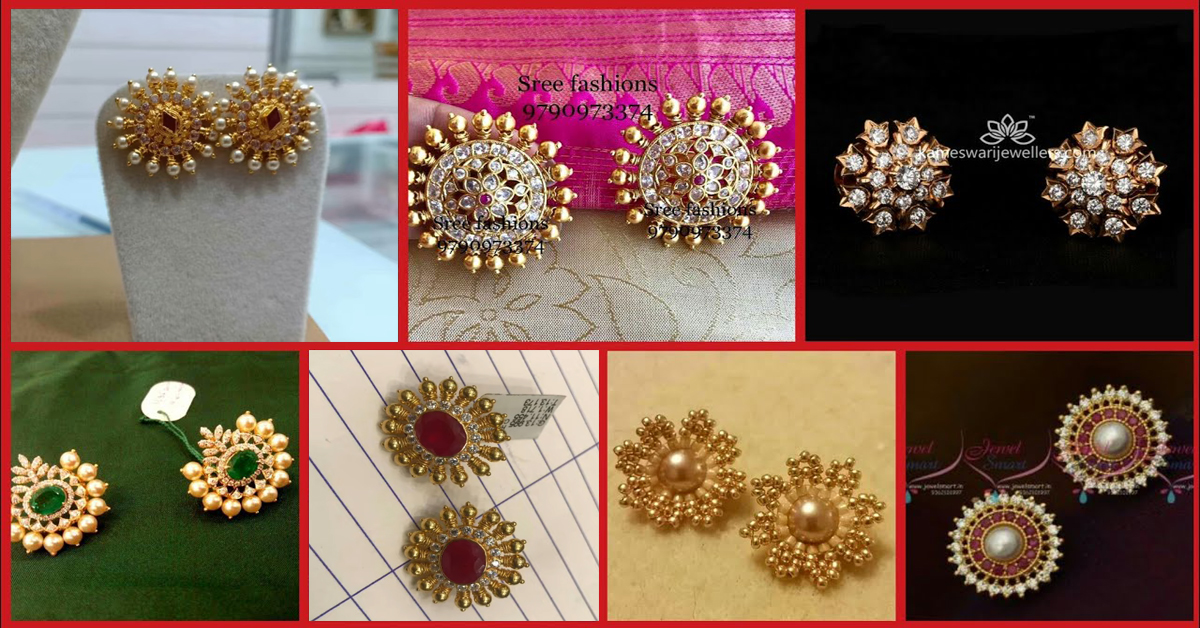 3. Earcuff
Fashion latest darling is an ear cuff, one cannot just ignore the fact that it will make your look more sparkling. Earcuffs can go with both Indian dresses as well as western dresses and above that all, ear cuffs are mostly suitable with fusion clothes! This chic piece is a godsend for anyone who wants to break free of the same earring and necklace routine. Team this with a dress or skirt, you can also wear this with Anarkali-palazzo set.
4. Chandbalis
Chandbalis have the best attire to go with! Chandbalis is something which can attract anyone, from a kid aged thirteen to a woman in her old age. Chandbalis are like crescent moon shaped earrings having stone-studded detail. They are found in both gold plating as well as silver plating. However, if you don't wish to spend too much on earrings then you can go for a pair of earrings which are silver or gold-toned and have stone studded detail. They can be paired with any cocktail dress or kurta trouser set.
5. Studs
How can we forget studs? Studs are the actual stars of this arena! They genuinely go with any outfit. They are available in different shapes, with time people have generally started liking the new found studs that are over-sized. Perfect to go with you jeans-kurta or with your skirt-top look.
6. Hoop Earrings
Have you seen Dear Zindagi? If you then you must watch that blockbuster! With an amazing storyline, Alia Bhatt looks stunning in the whole movie. In many of the parts, she was caught up wearing some sleeky, some funky hoop and half hoop earrings. And that's the trend! Hoop earrings or half hoop earrings can be paired with any outfit be it your salwarkameez or your kurta palazzo set.
There are many more types of earrings which can enhance your personality but these six are the best of them all! You can go boho-chich with some funky oxidized earrings or choose your look with contemporary studs! Now you have a reason to celebrate yourself!